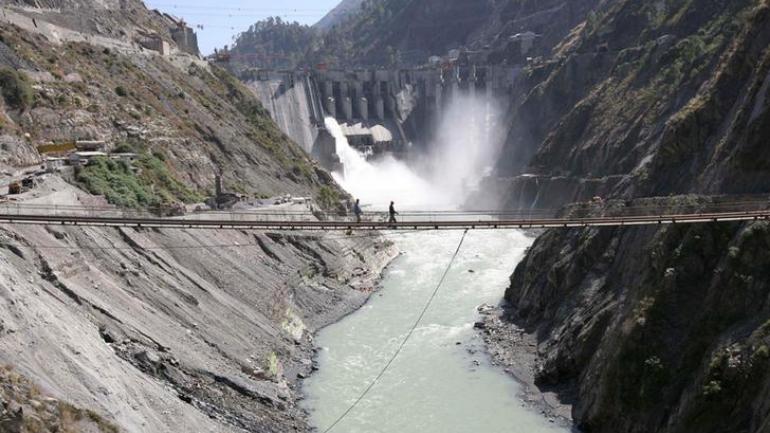 Srinagar: India and Pakistan will hold talks in Islamabad from March 1 to sort out water issues between the two countries.
A 10-member delegation of Indian water experts will arrive in Lahore on Monday via the Wagah border to resolve bilateral water disputes through the 117th session of the Permanent Indus Commission (PIC).
The Indian delegation will be led by Indian Commissioner for Indus Water Pradeep Saxena while Pakistan will be represented by Indus Water Commissioner Commissioner Mehr Ali Shah.
Speaking on the matter, Mehr Ali Shah said that Pakistan objects to a number of projects India is undertaking.
He mentioned the 624 MW Kiru hydropower project on the Chenab River, the 15 MW Mandi project on the Pooch River in occupied Kashmir, a 24 MW semi-culvert on the Indus River, and 19 MW Turbok Shewk, 25 MW Hunderman, 19.5 MW Sanko Hydropower project MW and Mangram Sangra on the River Indus from the list of projects Pakistan will raise during the water talks.
Last year, the 1,000 MW Pakal Dul and 48 MW Lower Kalnai projects were also discussed during the talks.
The commissioner said that the Indian delegation will leave for its home country on March 4 after the meeting concludes.
It is worth mentioning here that the two countries meet annually to discussion cooperation on the Indus River system, as proposed under Article VIII of the Indus Water Treaty which the countries signed in 1960 with the intervention of the World Bank. According to the treaty, the commissioners must meet at least once a year in India or Pakistan.
The last time they met was during March 23-24, 2021, when a Pakistani delegation visited New Delhi. (Express Tribune)