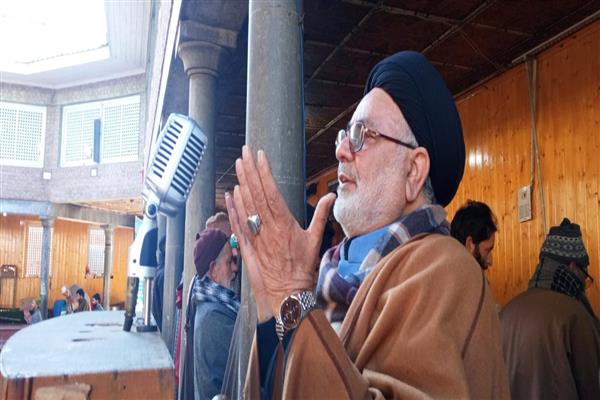 Srinagar, Feb 18: Jammu and Kashmir Anjuman-E-Sharie Shian president Aga Syed Hassan Mosavi Al-Safavi said that it was imperative to give top priority to matters concerning people's daily life, but instead of that huge money is being spent on ceremonial and pseudo inaugurations. 
Aga Hassan, in a statement, said that the people of the district have been demanding upgradation of Aga Syed Yousuf Memorial District Hospital Budgam and its relocation to a suitable place for decades now.
"But the state administration has disappointed the people of district by downgrading the hospital instead of upgrading it," reads the statement.
It reads that tall promises were made that  Humhama-Budgam road will be widened but nothing such happened.
Aga Hassan also highlighted that many intra district roads are in a dilapidated condition for years now and administration seems in no mood to carry renovation of these roads.
He urged the government to address issues concerning district Budgam at war footing basis