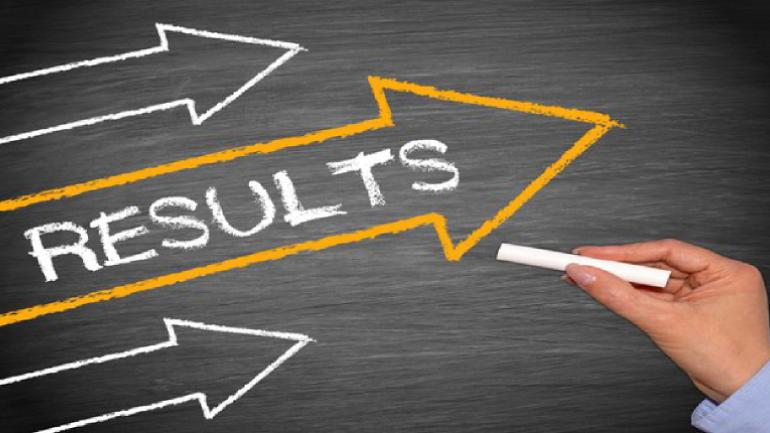 Srinagar, Feb 16 : Girl students fared better than their male counters by a thin margin in the 10th class, the result of which was declared by the Jammu and Kashmir Board of School Education (BOSE) on Saturday.
A total of 72684 students— 37045 boys and 37045 girls —had appeared in the examination held amid covid-19 pandemic last year, officials told GNS. 78.43% cleared the examinations and include 78.74% girls and 78.14% boys respectively, they said.
The government schools have also fared better than previous. 67.25% students out of total 38721 who appeared in the examination cleared it.   Last year 62.76% students from government schools had passed the examination. Students from private schools have done better with 30967 (91.18%) students out of 33963 tasting success in the examination.  19 students have secured 500 out of 500 marks while 24 secured 499 out of 500.
"We only give grades. Don't publish positions in 10th class," the officials said.
Lieutenant Governor Manoj Sinha, National Conference president Farooq Abdullah and others extended greetings to the successful students.
"Congratulations to all my young friends who have successfully cleared @jkboseofficial class 10th examinations, Annual, Regular-2021, Kashmir Division," Sinha said in a tweet. "Compliments to teachers, parents & @jkboseofficial. Best wishes to all the students for their bright future."
National Conference Party President, Member of Parliament from Srinagar, Dr Farooq Abdullah, and Vice President, Omar Abdullah, on Wednesday extended warm felicitations to the students, who qualified 10th class JKBOSE.
According to a statement issued here, Dr  Farooq said, "I Congratulate the students and pray that the student fraternity conquers many more summits in their life and live a successful, prosperous life."
Party Vice President Omar Abdullah while congratulating all the successful students said he appreciated the consistent efforts of the teaching and non-teaching staff, students and parents in these trying times. "I congratulate the successful candidates. I hope that they will keep up with the hard work," he said.
Altaf Bukhari congratulates students for passing Class 10th Annual Regular 2021 Board exams, extends his best wishes for their  remarkable journey
Apni Party President Syed Mohammad Altaf Bukhari also congratulated students who successfully passed class 10th Annual Regular board examinations and extended his best wishes for the future endeavours.
"Our toppers have proved that despite uncertainties due to COVID pandemic, they still outshined in the board exams. Securing 500 out of 500 shows that our students are next to none. They have done a commendable job"
Meanwhile as soon as the result were declared, the J&K Board of School Education website crashed again due to heavy traffic, causing great distress among students who had to access the result through other means.
As jkbose.nic.in was not working, angry parents and students complained and ridicule the situation as they could not check result. "We have been put to great trouble and this speaks insensitivity on the part of authorities," said Gulzar Ahmad, an angry parent. "We called number of people and luckily one of them had the gazette," said Azrah, a student. "There should be action against those responsible," said Ghulam Mohammad, a parent. Despite repeated attempts, no senior official of the J&K BOSE could be contacted for comments as their phones were switched off.