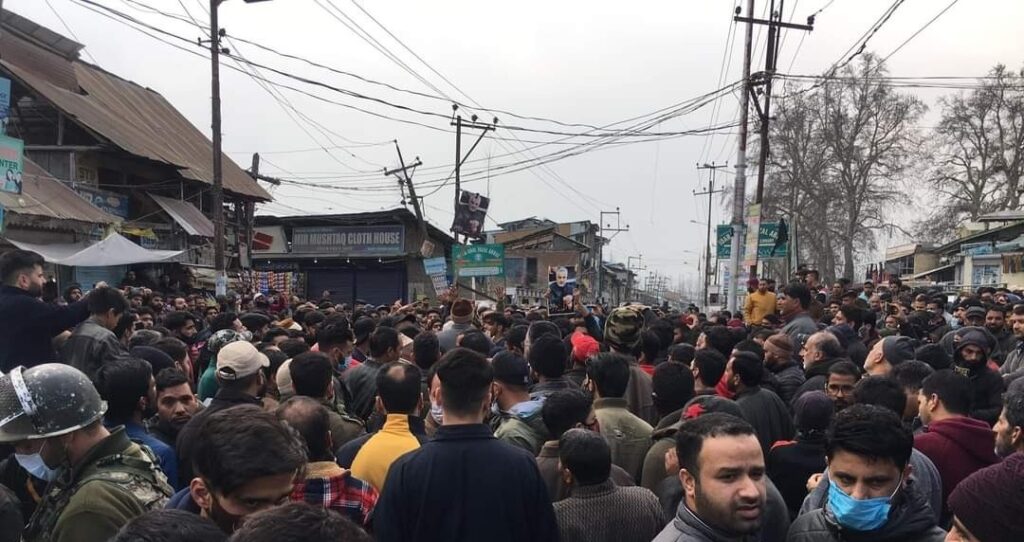 Budgam, Feb 15: At least seven people including a girl were injured in clashes that erupted in Magam area of Budgam district where some army personnel allegedly burnt the picture of Qasim Solemani, a former Iranian army commander.
Solemani was an Iranian military officer who was killed in a drone attack at Baghdad International Airport some years back.
The locals staged a protest against the Army for allegedly setting the picture of Qasim Solemani ablaze.
"We will continue to protest till there is an apology from the involved army men," a local protestor said.
Police used tear smoke shells, pellets and mild lathi charge to chase away the protestors. In the clashes, officials said that seven persons sustained pellet injuries who were identified as Dilawar Ahmad Bhat S/o Ali Mohammad R/o Yagipora Magam, who received pellet injury in eye, Gulshan D/o Mohd Maqbool R/o Yagipora Magam, pellet injury in leg, Mohd Yousuf Bhat S/o Gh Hassan R/o Yagipora Magam, pellet injury in leg, Akhtar Hussain Dar S/o Mohd Jaffar Dar R/o Babapora Magam, suffocation/stampede, Majid Hussain S/o Gh Hassan Malik R/o Sehpora, pellet injury in both limbs, Ubaid Ahmad Mir S/o Altaf Hussain R/o Magam, suffocation/stampede, and Irfana D/o Mohd Saffdar Banka R/o Malbuchan, head injury due to slipping on road.
"All the injured were referred to Srinagar for treatment from SDH Magam," the official said. (KNO)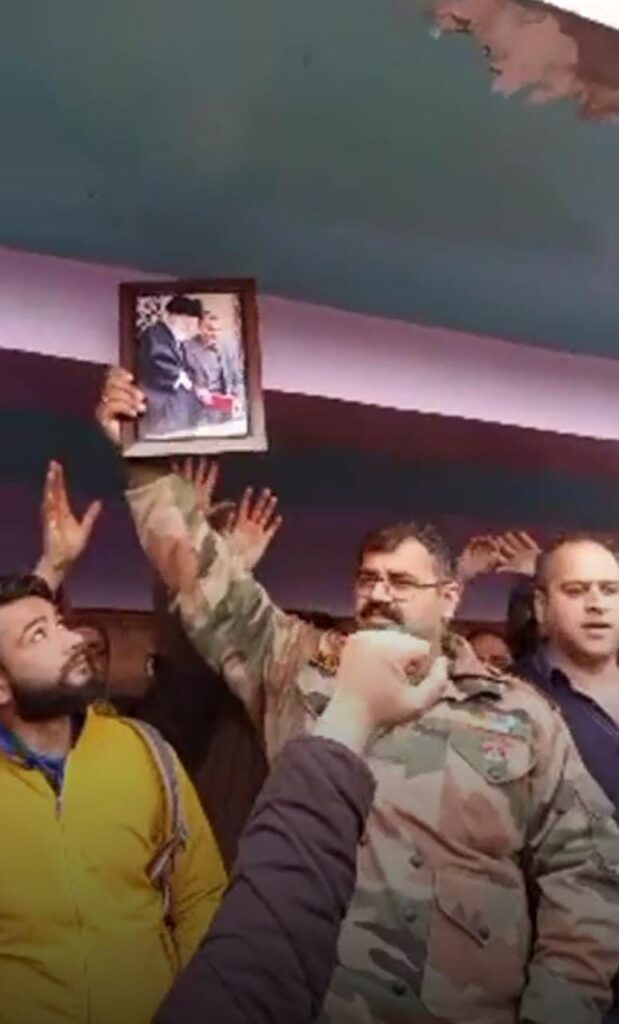 Army officer apologizes, re-installs photograph of Qasim Sulemani
After the eruption of protests in Magam and adjacent areas of Central Kashmir's Budgam district,  later the Army officer allegedly responsible for removing and setting the photograph of slain Iranian military commander Qasim Sulumani on fire apologized on behalf of his subordinate to people and appealed them to maintain calm
Sources said Army officer identified as Commanding Officer 2 RR, Colonel Raman visited the same house from Magam to Malbuchan village and re-installed the photograph of Qasim Sulemani.
The Army officer was accompanied by Tehsildar Pattan. The officer apologized to the people present in the village and re-installed the photograph of the slain Iranian military commander.
Tehsildar Pattan appealed to people to maintain calm. (KNT)
Allegation Regarding 'Misbehavior' By Security Forces With Malbuchan Magam Locals Being Enquired Into: Police
Later Police said that allegation regarding "misbehavior" by security forces with the locals at village Malbuchan Magam of Budgam district was being "enquired into" and that the situation was "under control."
"Today at about 13 00 hours, people of village Malbuchan Magam held protest at Magam main Chowk alleging that a party of security forces while on patrol in the village Malbuchan misbehaved with locals of the village," a police spokesperson said in a statement.
"Senior Police and civil officers visited the spot and talked to the locals. Traffic is restored and situation is under control," police said, adding, "The officers assured the locals that allegations are being enquired into and necessary action, if required, shall be taken accordingly."