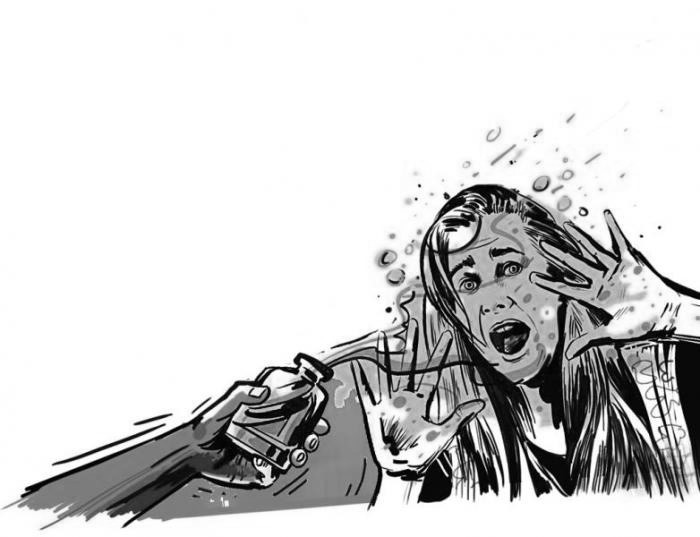 Srinagar, Feb 04: Four days after facing severe injuries, the Jammu and Kashmir government is planning to shift the acid attack survivor from Srinagar to Chennai hospital for eye treatment.
Official sources said that the administration on the advice of doctors has decided to shift the acid attack victim to Chennai hospital for specialized treatment.
The 24-year-old acid attack survivor has suffered severe burn injuries while the doctors have said that she is unlikely to regain her eyesight as the cornea of her eye has got damaged.
Sources said that the deliberations with the Chennai's prominent doctors are going on and the decision to shift her would be announced very shortly.
Pertinently, the 24-year-old girl has been undergoing treatment at Srinagar's SMHS hospital since February 01 evening, the day when she was attacked with acid. As per the reports, the government has said that the medical treatment, legal aid and future rehabilitation of the Srinagar acid attack victim are covered under the Nirbhaya Fund.
The district administration Srinagar has provided Rs one lakh as immediate assistance to the victim while Srinagar Mayor, Junaid Azim Mattu has provided his one month salary to the victim.
Moreover, the government has announced all possible assistance to the victim while a political party led by former minister Syed Altaf Bukhari has said that he was ready to bear all the medical expenses of the girl.
Police, has already arrested three accused persons involved in the act and has assured that strict action will be taken against the culprits. kno