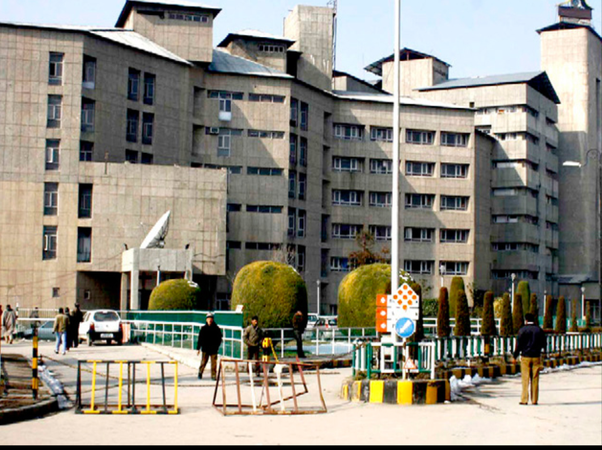 Srinagar, Jan 29: The Single Donor Platelet (SDP) machine, which is considered as lifesaver for cancer patients, has developed technical snag at SKIMS Soura due to which patients are suffering.
Tufail Ahmad, an attendant of a patient from Pampore area said that his maternal uncle is lying on death bed as his platelet count is just 5,000 per microlitre of blood while a normal platelet count ranges from 150,000 to 450,000 platelets per microlitre of blood.
To increase platelet count, there are two ways Platelet Rich Plasma (PRP) through which 2000 to 2500 platelet count can be increased and SDP through which platelet count can be increased by around 30,000. .
He said that to give platelets through SDP, there are two machines one has developed a technique and kits for other machines aren't available in the market which are very costly.
He further added that for three days he was waiting for the machine which developed technical snag to be repaired but that didn't happen and on Saturday he was asked to make available a very costly kit so that patients can be given platelets through another machine.
He further added that after moving from pillar to post, a kit was made available in Karan Nagar and after a while when a donor was taken to donate platelets, to their utter surprise they were informed that this machine has also developed a snag and kit which he bought for Rs 8,600 also got wasted.
He alleged that the same person is supposed to rectify the technical snag of the machines from where he bought the kit for Rs 8,600 and it seems a person is not rectifying the snag so that he can sell kits which otherwise aren't available at other units.
He requested authorities to look into the matter at an earliest so that patients can heave a sigh of relief.
Meanwhile Assistant Director (Public Relations) SKIMS Dr Kulsooma Bhat said that this is minor technical snag and the department is seized with the issue and it will be sorted out.
She said that technical snag can happen and this is a completely exaggerated version by the attendant.
"Other machine is functional but it's kits are not available in the market and non availability of kits in the market is not any deficiency on part of the Institution," she said
Meanwhile an official from the blood bank told KNO that the engineer is working on the machine and that the machine is ok, "but electric supply is interrupted following which skims electric department has been contacted and the matter will be resolved soon.". kno