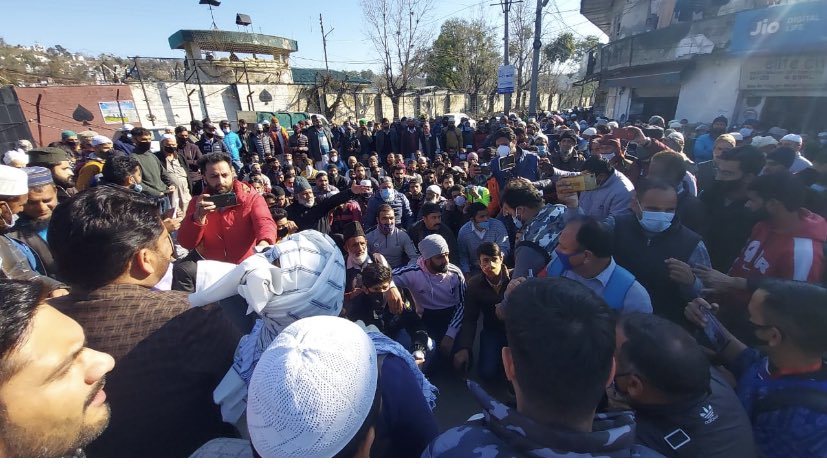 Jammu, Jan 14: A strong protest was held in Rajouri district on Friday following the recent demolition drive by Jammu Development Authority (JDA)   in which structures of several families were demolished.
In Rajouri, people after performing Friday prayers assembled in front of Markazi Jamia Masjid and took out a protest rally that concluded at Gujjar Mandi.
The protestors during the really raised slogans against JDA and said that the recent demolition drive by the department was purely selective and aimed to target people from a particular community.
This said that the drive by JDA and assisted by other departments has left dozens of families homeless in these tough winter days which clearly show that policies of these departments are "anti-people."
The protestors while warning of more such protests in days to come demanded that all the homeless families should be given proper shelters and be rehabilitated at the earliest.
In Kalakote area of Rajouri, people also staged the protest and raised slogans against JDA.
Meanwhile, people from all the families who structures were damaged during the stimulation drive continue to sit on a peaceful dharna at Jammu's Roop Nagar. kno