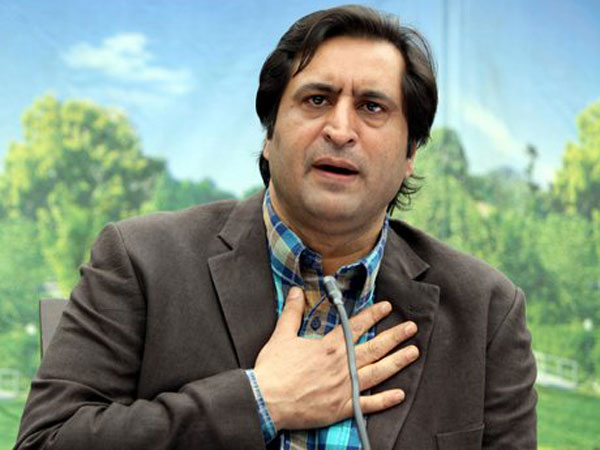 Srinagar, Jan 14: People's Conference (PC) chairman, Sajad Gani Lone on Friday the government is undoing all that Kashmiri liberal muslims had earned after authorities asked nodal principals of colleges in Jammu and Kashmir to ensure participation of staff and students in virtual Surya Namaskar program. 
Taking to micro-blogging site Twitter, Sajad Lone in a Twitter thread termed the order as radical and stated that the government is insensitive.
"Y is the govt so insensitive. Now comes the surya namaskar episode. I wish the govt of the day understands that along many bloody battles fought in Kashmir— of immense importance was the war between liberal and radicals," he Tweeted.
In another Tweet, he said: "How your actions undo all that the liberals had earned and these were not verbose battles. The blood of the Kashmir liberal Muslim was spilled on the streets."
"The liberals fought to keep the secular liberal traditions of Kashmir alive. They fought the violence. They fought the bullets. The liberals rendered sacrifices and with these Surya Namaskars u r emulating the radicals," he Tweeted.
"They used guns against us. They coerced us. They threatened us. They failed. And u will fail too. U r wasting ur time as they were."
In another Tweet, Lone said: "But the moral of the story is something else. Religious radicals irrespective of which religion they belong to are birds of the same flock—Long lost cousins."
"They share traits of intolerance hegemony & monopoly on morality. And inshallah both have a shared destiny to fail."
"And the radicals reveal themselves — who they r — when they r in power—- they r brutal when they r in power. We have seen the brute power of the radicals all through nineties. U will not succeed. The will of the people will eventually prevail," he Tweeted. kns