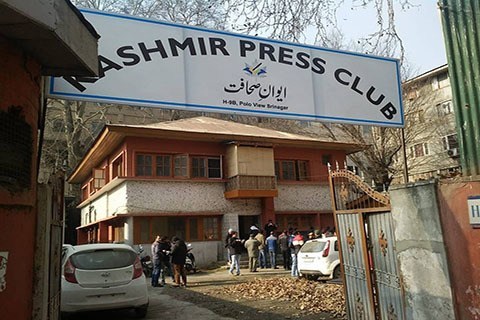 Srinagar, Jan 13: The management of Kashmir Press Club (KPC) Thursday announced that the re-registration process of the KPC society has been completed.
"The government has communicated it to the management last week. The club management had been waiting for this process to complete for about six months. Since the process is complete now the existing management has decided to hold the elections for the new management body as mandated by the club's registered constitution," a statement said.
It said that the elections will be held on February 15 as per the rules defined in the constitution of the society and keeping all Covid protocols in mind.
"Details on the nomination dates and the election observers will be communicating to the members through a separate official notification as mandated by the rules."
The Club management expressed its satisfaction over the smooth process of re-registration of the club under Society Registration Act 1860.