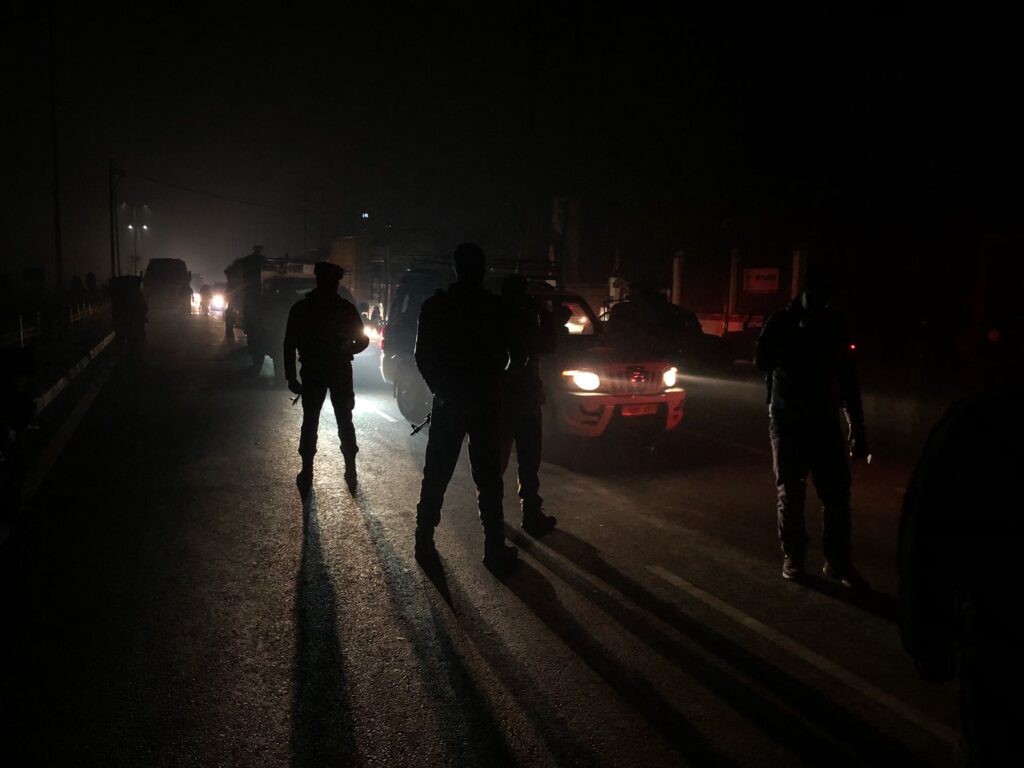 Srinagar, January 10: Two militants affliated with Al-Badr were killed in a gunfight in Hussainpora area of South Kashmir's Kulgam district on Monday.
A senior police  said that two local militants of Al-Badr were killed in an encounter.
Meanwhile official source said that 13 militants were killed in seven encounters which took place in first 9 days of January this year.
Earlier on evening of Sunday, a joint team of Police, army's 1RR and CRPF launched a cordon and search operation on the input generated by JK Police in the area.
As the joint team of forces intensified searches towards the target spot, the hiding militants fired upon the forces triggering off a gunfight.
Later police has identified two militants killed in overnight gunfight at Hasanpora Tabela area of South Kashmir's Kulgam district as Imad Muzffar Wani and Abdul Rashid Thokar, both aged below 21 years.
A police officer said that the gunfight concluded at 0205 hours and two pistols were recovered the duo.
Abdul Rashid Thoker (20) son of Mohammad Ashraf Thoker was a local resident of Hasanpora Tabela and was active since December 5 last year, the police officer said.
Imad Muzffar Wani (21) son of Muzaffar Wani was resident of Arigam and had also joined militant ranks last year and went missing from last month also.
Inspector General of Police Vijay Kumar in a tweet identified only Imad Wani and said that he was a "categorized" militant of Al- Badr. "He was involved in attack on police personnel Mushtaq Waggay in Pulwama on 19 December 2021, in which he got seriously injured," he said. The encounter had started late last evening.