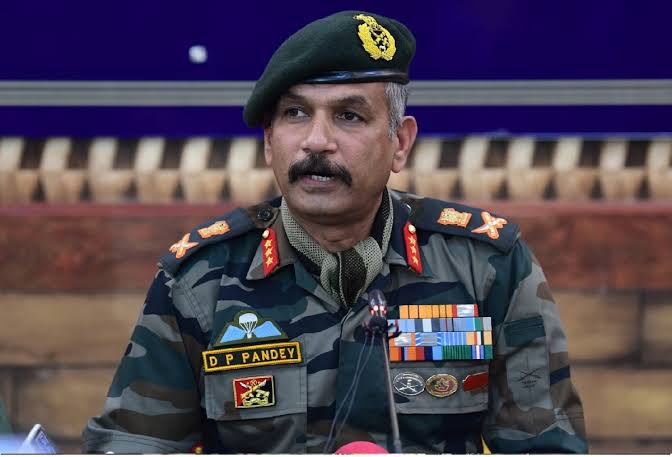 Srinagar, Jan 09: General officer Commanding (GoC) of army's Srinagar—based 15 Corps Lieutenant General D P Pandey visited Gurduwara Chattipadhshai in Rainawari area of old Srinagar on the occasion of Guru Gobind Singhji  Jayanti.
"I have visited every religious place in Kashmir, but wanted to visit this Gurduwara too," said GoC Panday.
He said his message to youth of Kashmir especially Srinagar need to change the narrative that existed for years and they should follow narrative of peace and development so that every face smiles.
At Gurduwara, GoC said he prayed for peace and development of Kashmir. He said that the army was not doing any favour to people by conducting rescue operations in snow—bound areas. "It is in our blood to serve people," he said. kno