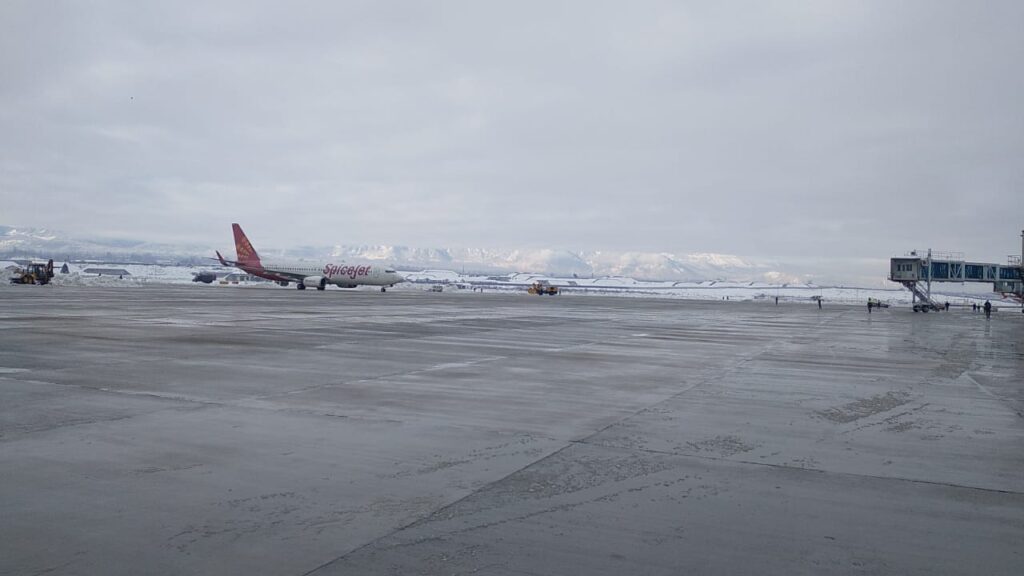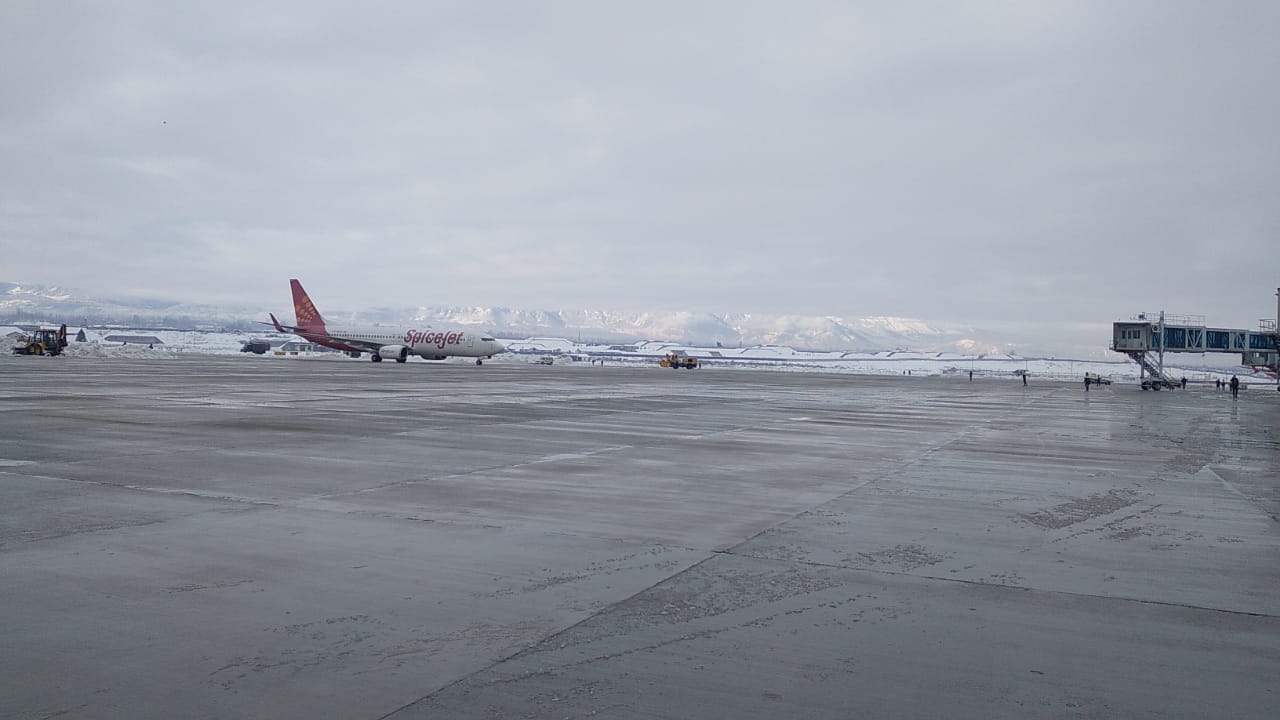 Srinagar, Jan 9: Flight operations resumed at Srinagar international airport as 28 took off while five others were cancelled on Sunday.
Early morning, airport authorities cleared thin layer of ice on runway to prevent aircraft from skidding.
"We had 33 flights scheduled today, 28 flights operated and 5 were cancelled, AAI said in a tweet.
Since January 4th, there were 134 flight cancellations at the Srinagar Airport. "134 were cancelled from Srinagar only and 268 to and from Srinagar."
As reported by GNS, while 43 flights were cancelled at Srinagar airport on Saturday, 6 each could not operate on Thursday and Friday.
42 flights were cancelled on Tuesday while many as 37 could not operate on Wednesday.
"The passengers of all those flights are being accommodated now. The new bookings will open after clearing the backlog," the AAI had said. (GNS)