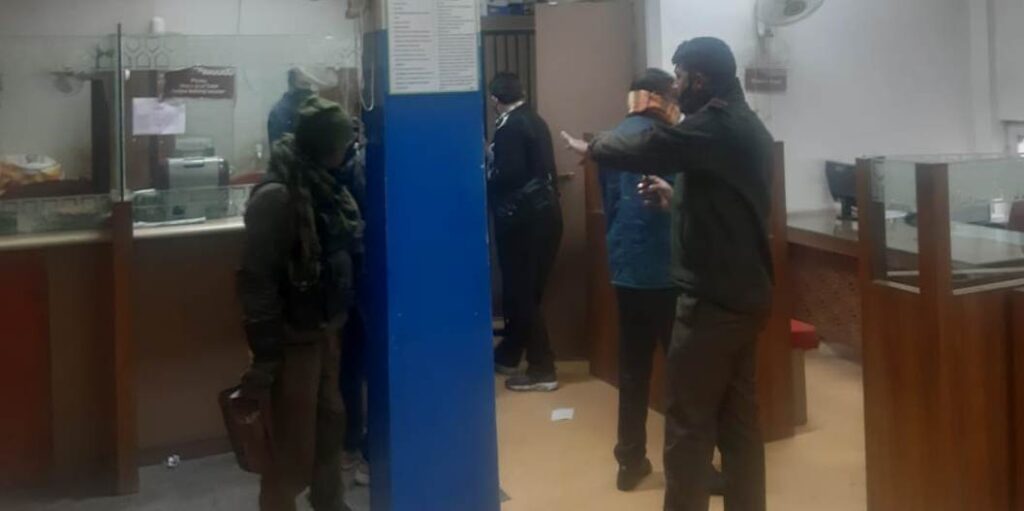 Jammu, Jan 5: Burglars made an attempt to loot Jammu & Kashmir Bank Branch Saaj (Bawli) at Thanamandi in Rajouri district last night.
Official sources told GNS that the attempted theft came to light when staff members reported for duty this morning.
Police besides expert and bank teams are on job, they said.
SHO Thanamandi Showket Ahmed said that investigations are underway. gns