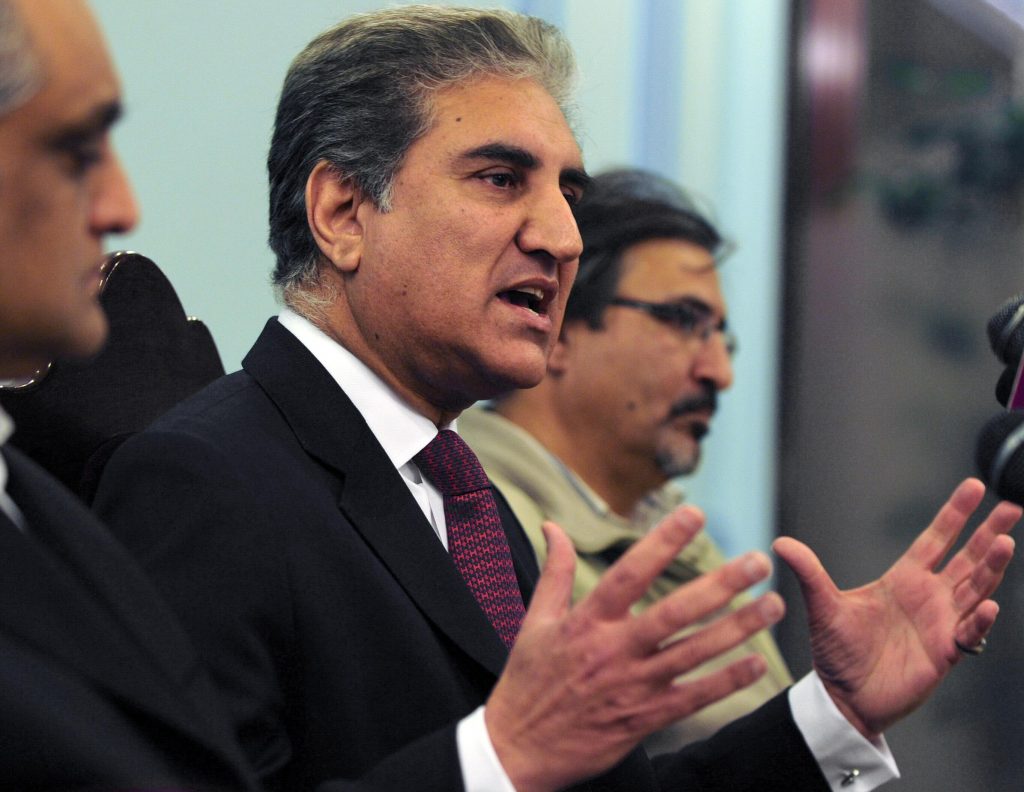 ISLAMABAD: Pakistan has offered India to join the summit of the South Asian Association for Regional Cooperation (SAARC) virtually if Prime Minister Narendra Modi cannot come to Islamabad to attend the summit, Express Tribune reported.
"Pakistan considers SAARC as an important forum. We are willing to host the 19th SAARC summit and if India has any issue in attending the summit in person then it can attend the moot virtually," Foreign Minister Shah Mehmood Qureshi told a news conference on Monday.
Islamabad was scheduled to host the SAARC summit in November 2016, but India boycotted the conference because of tensions between the two countries.
Since then the summit could not take place as per the SAARC charter meeting of the heads of governments cannot be held if any of the members refuses to participate.
The SAARC secretary-general recently visited Islamabad and Pakistan expressed its readiness to host the summit during his visit, said Qureshi.
"If India cannot attend the summit in Islamabad at least it should not stop other members," the foreign minister said extending an invitation to all members for the next summit. FM Qureshi said because of Indian obduracy the SAARC failed to realise its true potential.
He said that despite Indian intransigence, the SAARC did play an active role in tackling the Covid-19 pandemic.
On bilateral relationship with India, Qureshi said, unfortunately, the prospects of durable peace and stability in the region and the great potential for economic development, and regional cooperation have been held hostage by the hostile behaviour of India.
He said that the BJP leadership has adopted a particularly irresponsible and politically motivated anti-Pakistan posture and a patently anti-Muslim approach at home.
"India's unilateral and illegal actions in Indian Illegally Occupied Jammu and Kashmir (IIOJK) since August 5, 2019, aimed at undermining the status of the disputed territory, perpetuating its illegal occupation and altering its demographic structure, and the unabated widespread violations of human rights and international humanitarian law and state-terrorism perpetrated against the innocent Kashmiris have further vitiated the environment and threatened international peace and security," he was quoted as saying by the newspaper. .
He said Pakistan desires friendly relations with all its neighbours, including India. "But as the Prime Minister [Imran Khan] has said that the onus is on India to take necessary steps to create an environment conducive for dialogue. Resolution of Jammu and Kashmir dispute is a prerequisite for durable peace and stability in South Asia."
"Regrettably, amidst the worsening situation in IIOJK, the persecution of the Kashmiri people and leaders has continued unabated," Qureshi said.
"Almost the entire Kashmiri leadership is either detained or under house arrest on trumped-up charges. The world was witness to the highly reprehensible and callous manner in which the Indian occupation acted, following the death of iconic Kashmiri leader Syed Ali Geelani in custody," added the minister. (Express Tribune)