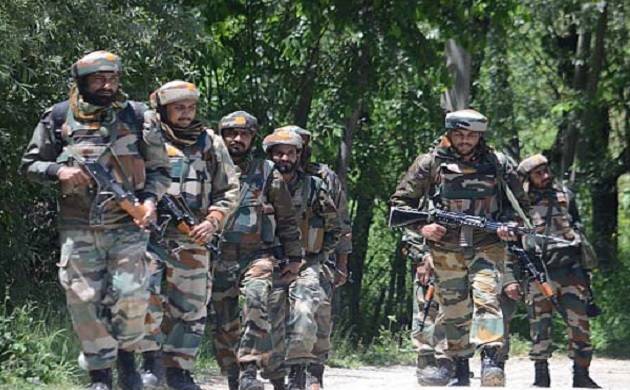 Srinagar, January 01: On the very first day of the new year, an unidentified militant was killed at Jumagund woods close to the Line of Control (LoC) in north Kashmir's Kupwara district by  govt. forces in a joint operation on Saturday. 
A senior official said that the infiltration bid has been foiled in Jumagand woods while the operation is still underway in the area.
He said that as of now a militant has been killed in the ongoing operation.
With the killing of the militant in the operation at the aforesaid location in the Kupwara district, Kashmir marked New Year's first infiltration bid on the very first day of the New Year.
Officials also that more reinforcement has been rushed to the spot and the area has been put under cordon to ensure the attempt stands fully foiled and infiltrators if more than one in number is eliminated.
He said that this is the joint operation of the Army and Jammu and Kashmir Police.
Earlier, the Kashmir zone police were informed about the killing of a militant in an encounter at the Jumagund area of Kupwara.
Notably, last year compared to previous years witnessed the lowest number of killing and ceasefire violations at the borders of J&K post the fresh February ceasefire pact between India and Pakistan. kno