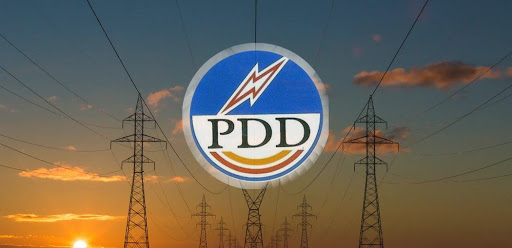 Srinagar, Dec 7: In a sorry state of affairs, the Power Development Department (PDD) has turned a blind eye towards the recovery of a whopping Rs 5.50 crore electricity dues from an influential industrialist, who was running an electric arc furnace section in his factory in Lassipora industrial estate in south Kashmir's Pulwama district.
According to reports, an industrial unit run by an influential businessman owes around Rs 5.50 crore  rupees to the department on the account of electricity fee. However, the department has failed to recover it from the owner.
The Unit established after availing a bank loan to the tune of over Rs 100 crore, was reportedly raided by PDD in 2016 and an illegal electric Arc Furnace section in the factory was discovered.
Pertinently, whenever a new industry has to be set up in the Industrial estate of Lassipora, the PDD takes a written assurance on the affidavit from the owners that any machine which has been strictly declared as "banned or illegal" cannot be installed or used inside the factory.
"There are 14-15 such units that are currently operational in Jammu but in Kashmir, it's strictly banned." an industrialist, who wished anonymity, said
"For the same reason, the owner of the factory was strictly barred from using this machine. But rather than confiscating that machine, it's still lying in the premises of the factory," he added.
Chief Engineer, Kashmir Power Distribution Corporation Limited (KPDCL), Aijaz Ahmad Dar said that his department was aware of the case and are planning to initiate a legal action against the owner to recover the fee.
"The department had found out about the factory owners using the illegal arc furnace in 2019 and since then after issuing the order, the arc furnace has remained dysfunctional in the factory." Dar said.
He said the owner has applied for "insolvency" (financial distress) but the department hasn't entertained that his unit is bankrupt. "We will not do that until there will be a declaration by the industries that it is a bankrupt firm," Dar said.
He further said that the power supply of the unit has been disconnected presently because he used an arc furnace instead of a normal furnace.
"Our department has traced his car furnace that he was using illegally but it has been disconnected," Dar added.
However, an official from PDD department said that there's absolutely no way that the department can seize and lift that illegal arc furnace due to its size.
Notably, this has also created apprehensions among certain people that the department has been maintaining a bias between the influential and the average household owner.
"PDD continues to cease small electrical heaters from average consumers' homes then why not cease the arc furnace," Shabir Ahmad, a businessman said.
Meanwhile, as the Arc furnace has been termed "illegal" for use by the PDD, no other industrialists can buy it even if it is put up for sale through auction.
"The department can't confiscate it neither will they allow it to be auctioned given the illegal title that has been given to the arc furnace, so there is only one possibility that the PDD guys are supporting the factory owners," said the industrialist. gns