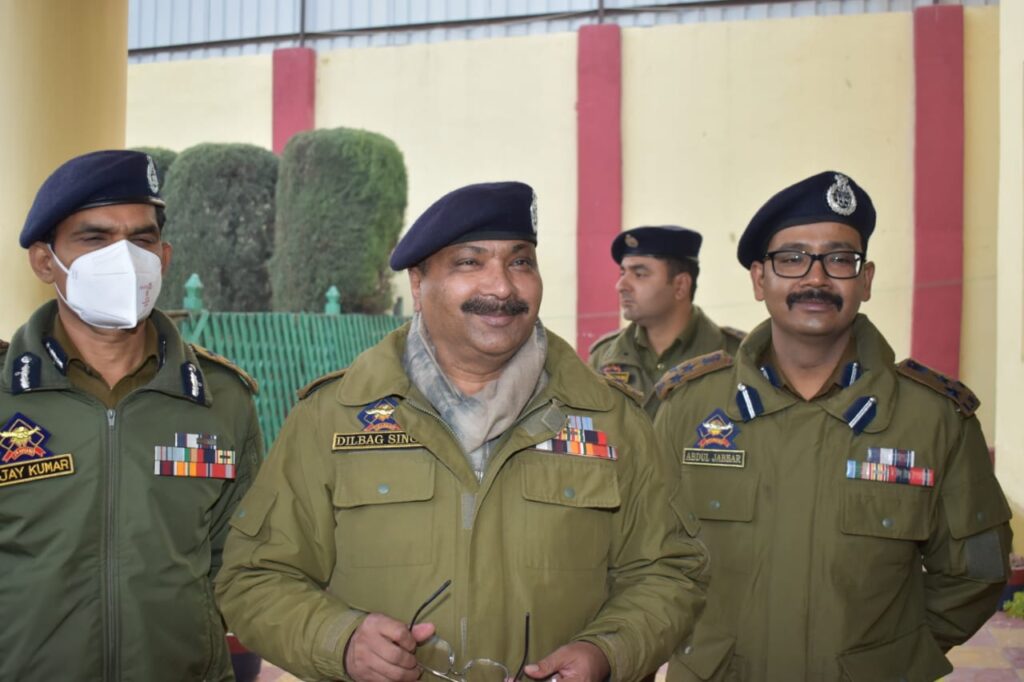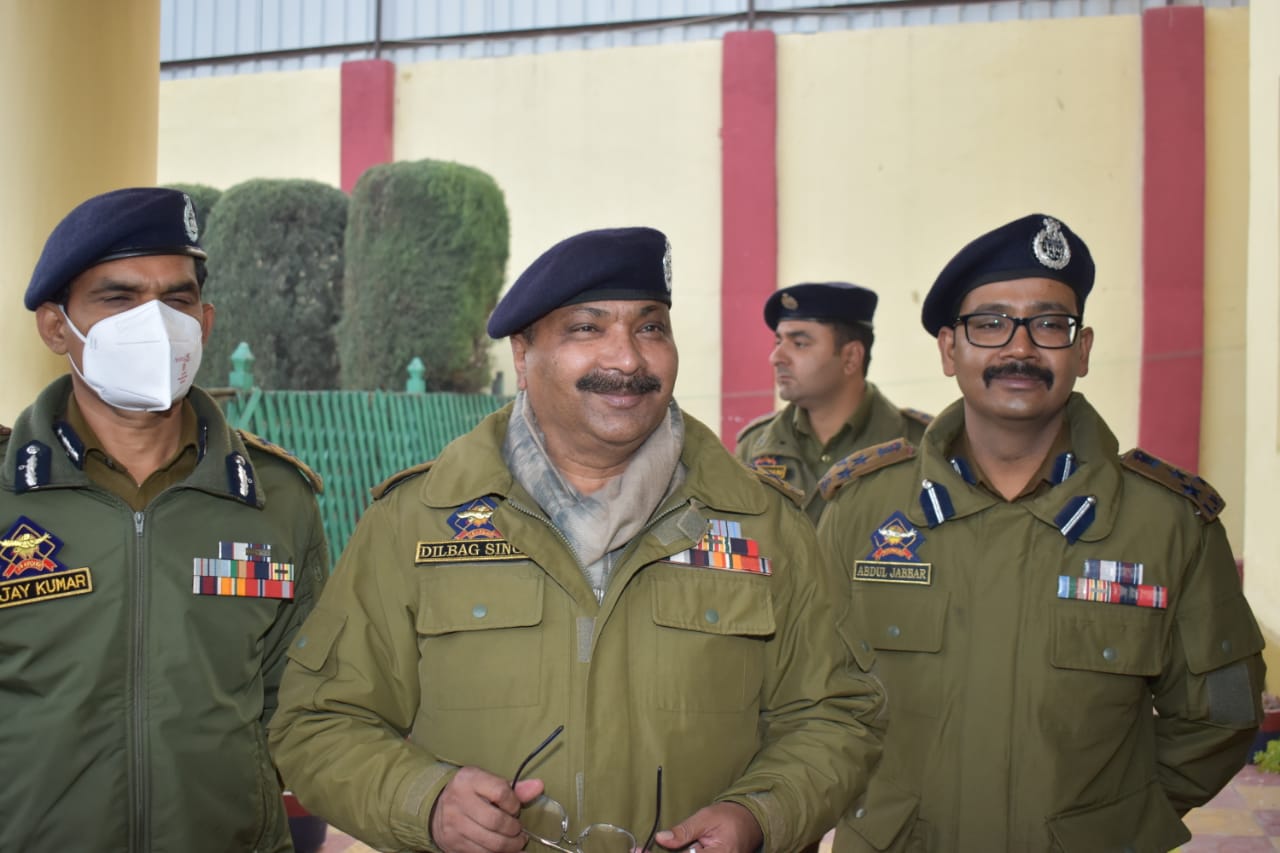 Srinagar,  Dec 1: Director General of Police (DGP) Dilbag Singh on Wednesday visited South Kashmir districts of Anantnag and Pulwama and chaired an officers meeting to take stock of the security scenario.
The DGP while addressing media persons in Pulwama said that today's encounter was a successful operation of Police and security forces in which two militant commanders of JeM were killed.
He said that Yasir Parray who was known as an IED expert had joined the militant group in 2019 and was involved in various incidents. He was involved in killing two Army officials and injuring some others by triggering an IED blast.
The DGP said that the other foreign militant killed was known as Ali Bhai and he too was involved in various incidents. The DGP said that the duo were working together in radicalising youth and were involved in a dozen FIRs.
He later visited Pulwama district to compliment Police and Security Forces for killing two militants in an encounter, a police spokesman said in a statement.
IGP Kashmir Vijay Kumar and DIG South Kashmir Range Abdul Jabbar accompanied the DGP during his visit to district Pulwama.
The DGP said that people of South Kashmir have always been cooperative and there is no law and order situation because of public support. He said that police and people have been working together for peace.
He said "security forces are protecting borders and police in the hinterland are active to thwart any attempt of infiltration".
Earlier, on his arrival at Anantnag the DGP was received by IGP Kashmir and DIG SKR. He chaired a meeting of senior officers of district Anantnag.
In the meeting the DGP impressed upon the police officers to strive harder to maintain peace and order in the J&K.
He emphasized that the police personnel must deal strictly with elements involved in the radicalization of youth and pushing them towards militancy.
He directed the police officers to identify and book the persons involved in these activities.
DGP directed the officers that people's cooperation is pivotal for the force to achieve more success on the anti-militancy front and emphasised for better police public relations.