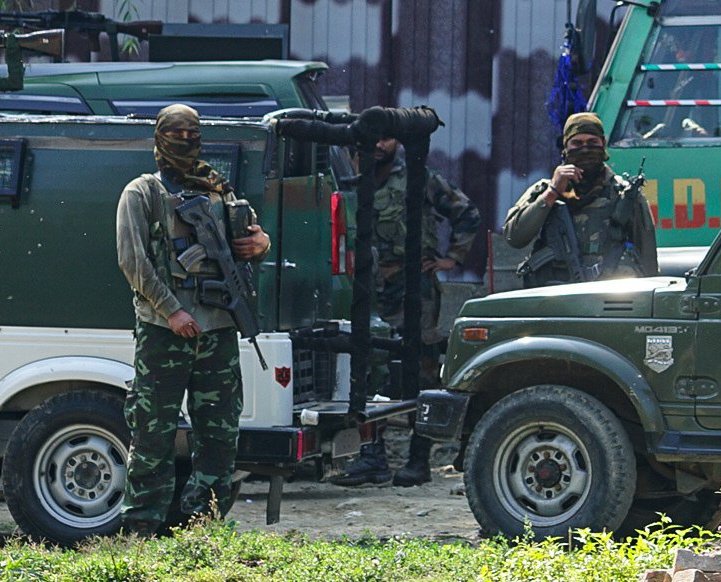 Srinagar, Dec 01: Asserting that the situation has improved in the region, the Ministry of Home Affairs (MHA) Wednesday informed the parliament that the militant-related incidents and infiltration has significantly reduced in Jammu and Kashmir since 2018.
The Minister of State (MoS) in the Ministry of Home Affairs (MHA) Nityanand Rai while responding to the queries raised in the Rajya Sabha regarding infiltration and militancy stated that "all such incidents have declined in the region."
The Minister said that the incidents of infiltration and militant attacks have decreased significantly since 2018 in Jammu and Kashmir.
Giving figures about the infiltration incidents, the Minister said that a total of 363 such incidents have surfaced which include 143 in 2018, followed by 141 and 51 in subsequent years since 2018.
The minister also informed that only 28 such incidents have been reported in the ensuing year up to 31 November.
Regarding the militant incidents, the Union Minister informed that a total of 1,116 such incidents since 2018 which include 417 in 2018 followed by 255 and 244 in subsequent years.
The minister also informed that 200 militant incidents have surfaced in the region in the ensuing year so far.
Giving details about the casualties suffered by the security forces during the militant related incidents, the minister said that 32 security forces men have lost their lives between October 2020 to October 2021.
He also informed that in the same period a total of 19 Jammu and Kashmir policemen have lost their lives.
The minister also informed the parliament about the arrest of militants in the past 12 months from December 2020 to November 2021.
He informed that a total of 14 militants have been apprehended while a total of 165 militants were killed.
The minister about the militant incidents in the ensuing year said that a total of 186 such incidents have surfaced from January to October.
Giving details, he said that in January a total of 8 such incidents have surfaced, followed by 7, 11, 12,13,22, 26,36,14, and 37 in subsequent months in this year.