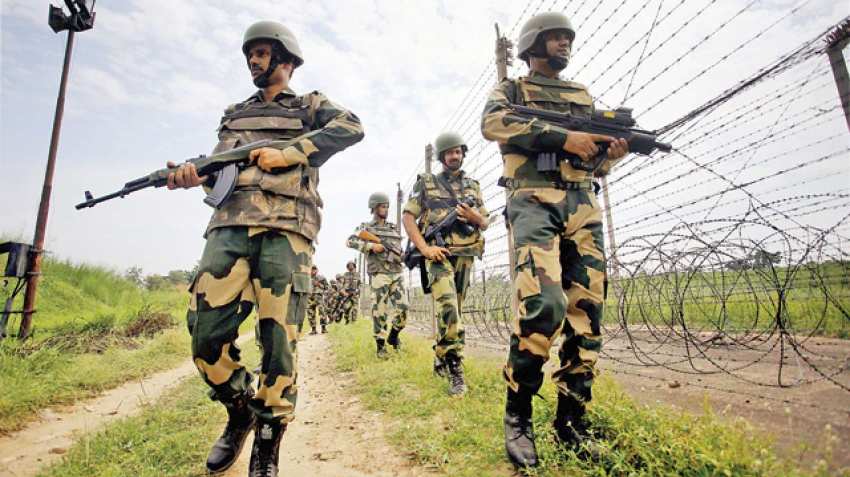 Jammu, Nov 30 : Two tunnels were detected and five infiltrators were killed while three persons who were trying to sneak into side of border were detained, BSF said Tuesday on the occasion of 57th raising day.
Presenting its report card on the occasion for the past 11 months, in an official statement,  the BSF said that it mans about 192 kilo-meters of International Border (IB) with Pakistan and is also deployed on Line of Control (LOC) along with the army.
"The year 2021 witnessed manifold challenges from the counterpart like drone activities, tunnelling and smuggling attempts but BSF Jammu thwarted all attempts and foiled the designs of enemies," the BSF statement read.
The statement said BSF was also able to kill one smuggler who was trying to smuggle a consignment of narcotics from Kathua border on 23 June 2021 wherein BSF seized about 27 Kilograms of narcotics in this successful operation on the International Border.
"Apart from this, BSF troops seized about 9.995 Kilograms of narcotics from Nowshera, International Border on 30 August 2021 along with Rs 2, 75,000 FICN," the statement said.
"Keeping a continued vigil and swift action BSF was able to neutralize 05 intruders and apprehended 03 Pakistani intruders who were trying to infiltrate from IB during January 2021 to till date."
He said that the BSF in Rajouri and Poonch area also seized following Arms and Ammunition in hinterland during this year with recoveries include 05 AK-47 Rifles, 15 AK-47 Magazine, 421 AK Ammunition rounds, 01 AK-56 Rifle 01, 16 Pistols, 36 Pistol Magazine, 348 Pistol Ammunition rounds, 10 Hand Grenade, 04 Grenade Chinese, 01 UGBL and 233 of Other Ammunition rounds.