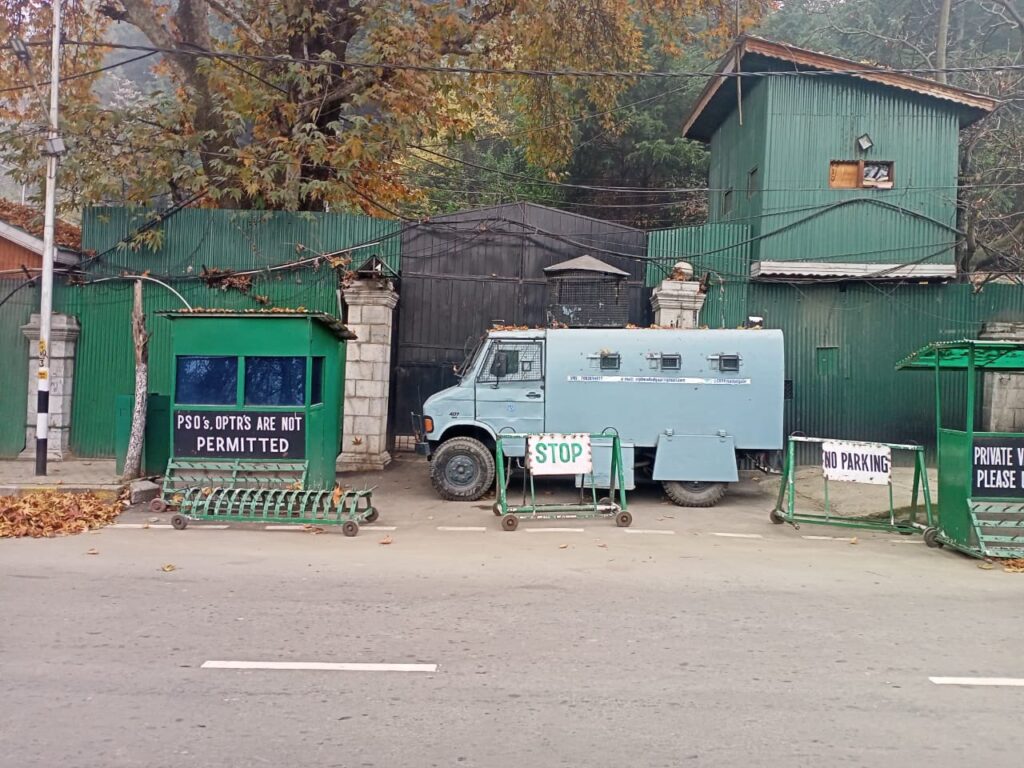 Srinagar, Nov 18: Peoples Democratic Party President and former Chief Minister Mehbooba Mufti today informed that she had been placed under house arrest. She said the party youth leaders Najmu Saqib and Suhail Bukhari also have been arrested.
Mehbooba Mufti took to her Twitter handle and posted several photographs of her locked gate. An armoured vehicle can also be seen near the gate of her Gupkar based residence in one of the photographs.
Mehbooba Mufti tweeted: "Again under house arrest & PDPs @SAAQQIIB & @Suhail_Bukhari too have been arrested. The pattern of using innocent civilians as human shields & then denying their families the right to a decent burial shows that GOI has plumbed new depths of inhumanity," she tweeted.
In another tweet, Mehbooba Mufti said: "Their narrative right from the start was based on lies to escape accountability. They don't want to be held accountable for their actions & that's why they are muzzling voices that speak up against such injustice & atrocities."
Pertinently, Mehbooba Mufti was planning to lead a protest against Hyderpora encounter. Police sources said that she was barred from leading a protest due to security reasons. knt