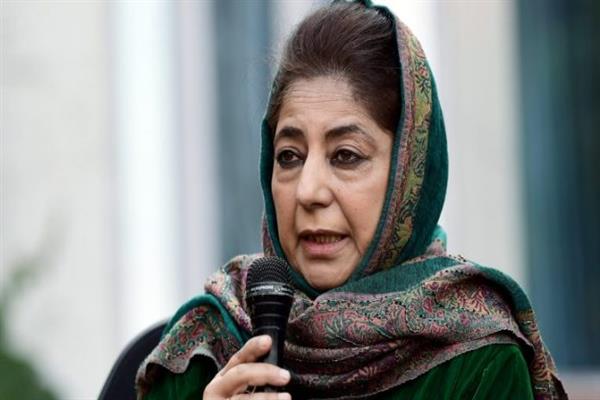 Srinagar, Nov 16: Peoples Democratic President and former chief minister Mehbooba Mufti on Tuesday hit out at the Government of India (GOI) over the 'use of civilians as human shields during gunfights.
The PDP president made the comments after the niece of one of the slain persons tweeted that: "You killed my innocent uncle Mohammad Altaf Bhat in cold blooded murder In Hyderpora, you used him as human shield and now saying he was "OGW". return us his body."
Mehbooba Mufti after retweeting this tweet from Journalist niece of slain man took to her Twitter handle, and said," Using innocent civilians as human shields, getting them killed in cross firing & then conveniently labelling them as OGWs is part of GOIs rulebook now. Imperative that a credible judicial enquiry is done to bring out the truth & put an end to this rampant culture of impunity," she said.
According to the police four Persons including two militants were killed in Hyderpora during the encounter.
The families of two persons contested police claims and demanded justice and handing over of the body to them.
The relatives of slain Abdul Majeed, the house owner, where the police claimed encounter happened, alleged that Majeed was innocent and he was used as a human shield by the forces during the encounter.
Family of another person, Dr Mudasir Gull, also staged protest in Press Enclave here and demanded his body. They said Gull was a doctor and has nothing to do with the militancy.