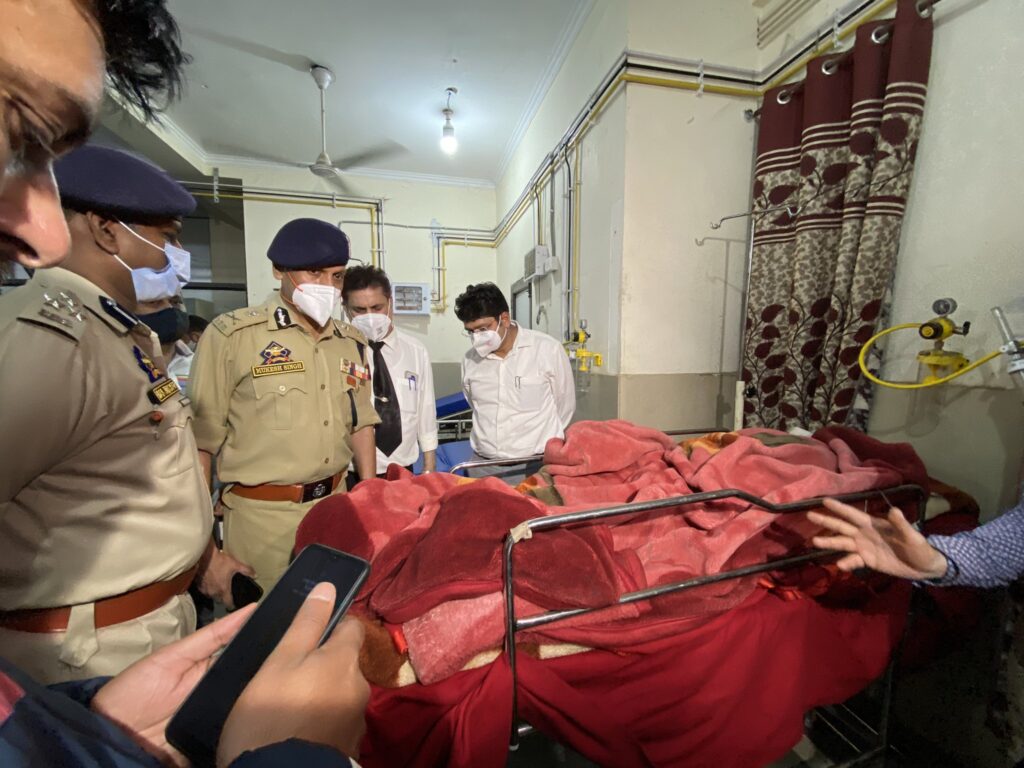 Poonch, Nov 16: A policeman was killed and five others were injured, four of them critically, when a police vehicle, part of SSP Poonch's escort, skidded off the road and fell into a river in Surankote area of this mountainous district on Tuesday.
Official said  that the SSP and his escort were returning from Pir Ki Gali along the Mughal road.
The escort had accompanied Divisional Commissioner Jammu, Dr Raghav Langer, who is presently on 2-day visit to Poonch district.
They said that police vehicle skidded off the road at Drogain Buffliaz at Surankote and fell into river, leading to death of a policeman and injuries to five others.
One policeman was declared brought dead on the arrival at Sub District Hospital Surankote while all but four others were referred to GMC Rajouri, BMO Surankote Dr Zulfikar Choudhary said. He said that the condition of all four of those referred to the JMC remains critical while one policeman has been admitted to SDH Surankote. gns