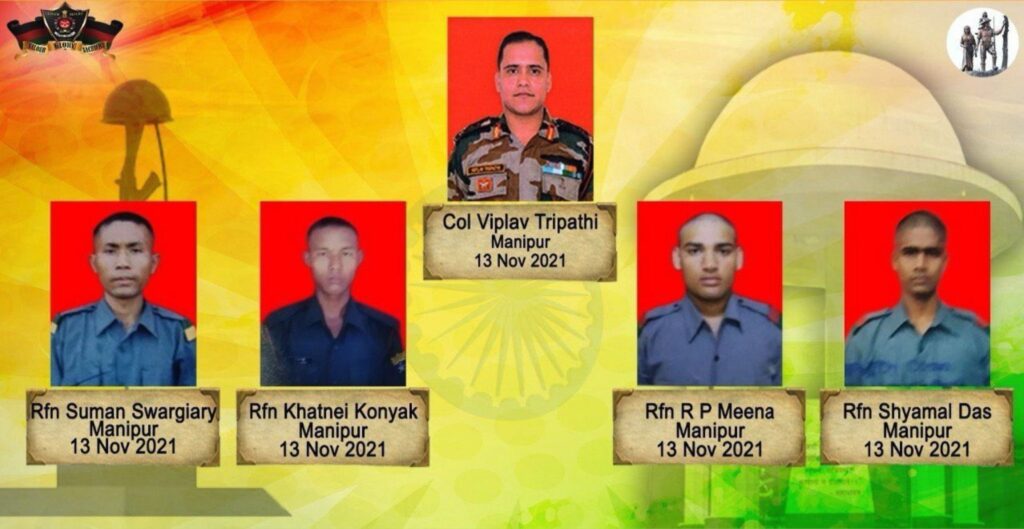 Srinagar, Nov 13: Five Assam Rifles personnel including their Commanding Officer, and two civilians were killed in Manipur after insurgent attacks the vehicle they were travelling in.    
According to the reports, the commanding officer was leading the convoy of 46 Assam Rifles in Sehken village, around 60 kilometres from Churachandpur district headquarters this morning around 11 A.M, when the insurgents mounted a daring attack resulting in casualities.
The reports said that insurgents blasted IED and fired indiscriminately at the convoy party, adding, the attack left the wife and son (minor) of Colonel Viplav Tripathy in the return journey from the forward post of 46 AR situated at Behiang village, the last village of Manipur neighboring Myanmar.
The reports added that additional forces were dispatched in the area to nab the insurgents. So far, the reports said no insurgent group has accepted the responsibility of the attack.