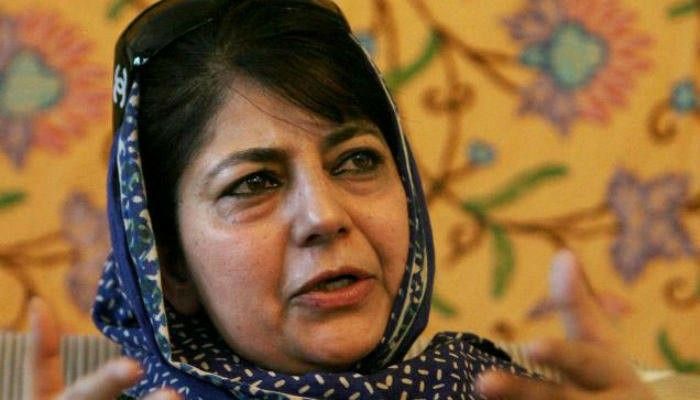 Srinagar, Nov 13: A row erupted after senior Congress leader Salman Khurshid compared Hindutva with groups like ISIS in his new book 'Sunrise over Ayodhya".
Jammu and Kashmir People's Democratic Party president Mehbooba Mufti on Saturday said that, Communal parties like RSS and BJP can be compared with groups like ISIS as both these kill people in the name of religion.
While talking to reporters about the Salman Khurshid's comparison of Hindutva with ISIS, the PDP President said that, "It's not about Hindutva and Hinduism. Hindusim and Hindutva doesn't teach communalism. It's about RSS and BJP who are creating a rift in whole country based on religion. They want to divide people based on communalism.
"These parties have hijacked Hindutva and Hindusim in the name of their parties. In the guise of Hindusim they want to divide the people of country into two parts," she added.
Mufti said that, they assert that Hinduism and Hindutva is followed only by RSS and BJP. They say that "Vasudeva Kutumbakam" that is 'whole world is one family' which is completely taught by Hinduism but both RSS and BJP divide nation and give false claims of following the Hindusim.
"What RSS and BJP are teaching and doing to people is neither Hindusim nor Hindutva," she added.
Replying to a question, she said that absolutely communal political parties can be compared with organizations like ISIS as they divide Hindus and Muslims of country and lynch people on the basis of religious grounds. "Such political parties are beyond ISIS because both these kill innocent people in the name of religion," she said. (kns)