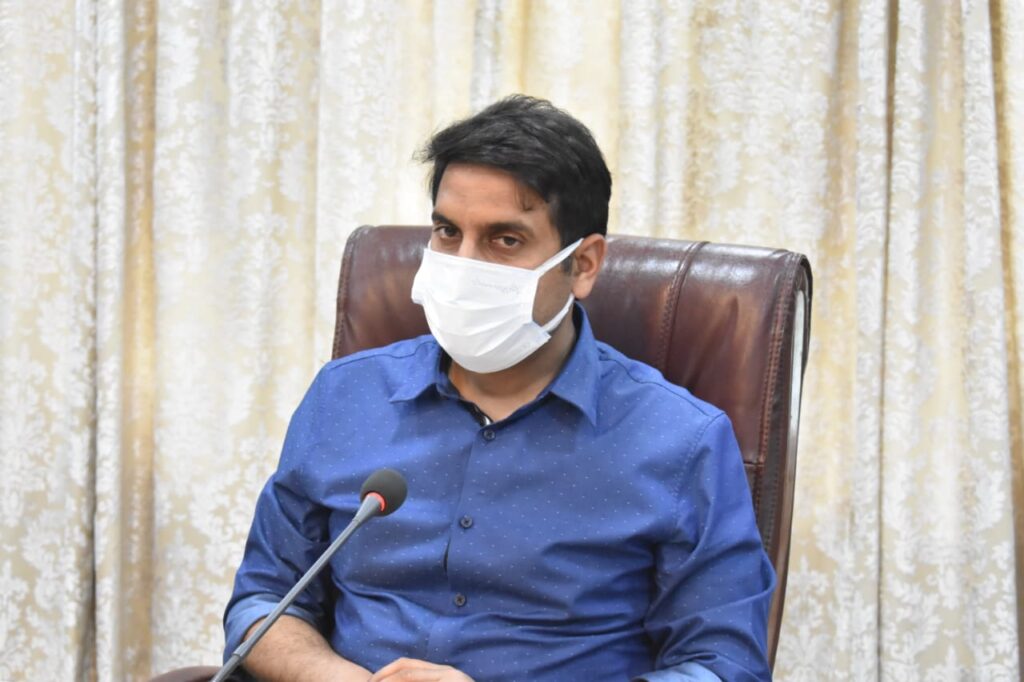 Srinagar, Nov 06: Deputy Commissioner (DC) Srinagar, Muhammad Aijaz Asad Saturday said that the non-adherence to Covid Standard Operating Procedure (SOP) in Srinagar could possibly become a reason for third wave in Jammu and Kashmir.
Talking to media persons at commercial Hub Lal Chowk, Asad said that nearly 60 per cent Covid cases on daily basis are being reported from Srinagar district only.
He said that the reason behind the surge in cases is non-adherence to the Covid guidelines. "I, as District Magistrate, would not hesitate to say that Srinagar could become a reason for possible third Covid wave in J&K," he said .
He added that there is a need to follow the SOPs in letter and spirit so that the it would be easy to prevent the virus from spreading. However, he said that in cade people will not adhere to the guidelines, the administration will take come up with a strict measure in this regard.
Meanwhile, DC Srinagar along with scores of officials from administration and police visited markets here to inspect the implementation of Covid SOPs. He conducted a surprise inspection of various areas of City to inspect the implementation of Covid-19 related SOPs in markets to prevent further spread of infection in the district.
During the visit, the DC who is also the Chairman District Disaster Management Authority (DDMA) inspected various markets of Srinagar City including Polo-View, Residency Road, Regal Chowk, Abi Guzar Lane, Ghanta Ghar, Court Road, Amira Kadal, Hari Singh High Street, Jehangir Chowk and other adjoining Markets.
The inspection was carried out to take stock of implementation of various Covid-19 related advisories and guidelines particularly use of face masks at business establishments and by transporters and passengers.
During the inspection, on the Spot Covid-19 rapid Tests of over 100 persons including Shopkeepers, Transporters, Passengers and Pedestrians not wearing Masks was conducted. Besides, an amount of Rs 40000 of fine was imposed on the violators of Covid-19 Guidelines.
On the occasion, the DC interacted with the Traders, Transporters, Passengers and urged them to exhibit compliance to the Government directions for larger public safety and health.
He appealed to Traders and Transporters to cooperate with District Administration and strictly follow Covid SOPs, guidelines and precautions so that the Covid-19 infection rate may be significantly reduced. He said due to active support and cooperation of all stakeholders/General Public including Traders of Srinagar City, the District Administration was able to defeat the first and second wave of the Pandemic in the District.
The DC directed the concerned surveillance squads to ensure effective monitoring and adherence to Covid-19 SOPs by the people and initiating strict legal action against the violators for public safety. kno