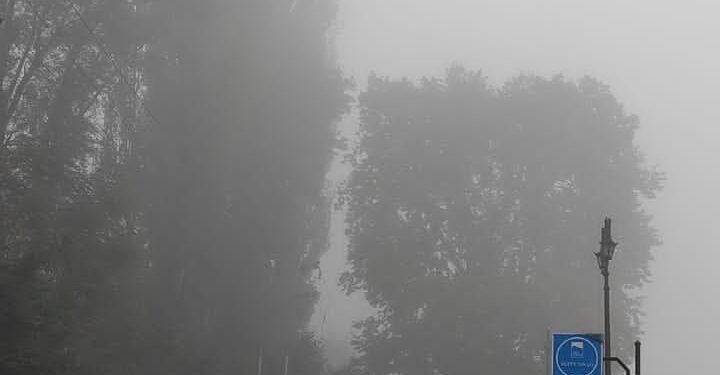 Kupwara, Nov 5: In wake of the inclement weather, traffic movement on Kupwara to Border Areas including Keran, Karna, Macchil, Jumagund, Budnambal and Kumkadi has been suspended till further orders.
Upper reaches of Kupwara witnessed moderate to heavy snowfall on Friday.
Official sources said that over 2 inches of fresh snowfall was recorded at Z.Gali, Sadhna Top while it has been raining intermittently in Macchil and Tangdar Sectors.
District Development Commissioner Kupwara said that due to fresh snowfall slippery condition of road has made difficult for commuters to ply smoothly and in order to save precious lives from possible accidents, traffic movement in border areas of Kupwara has been restricted. knt