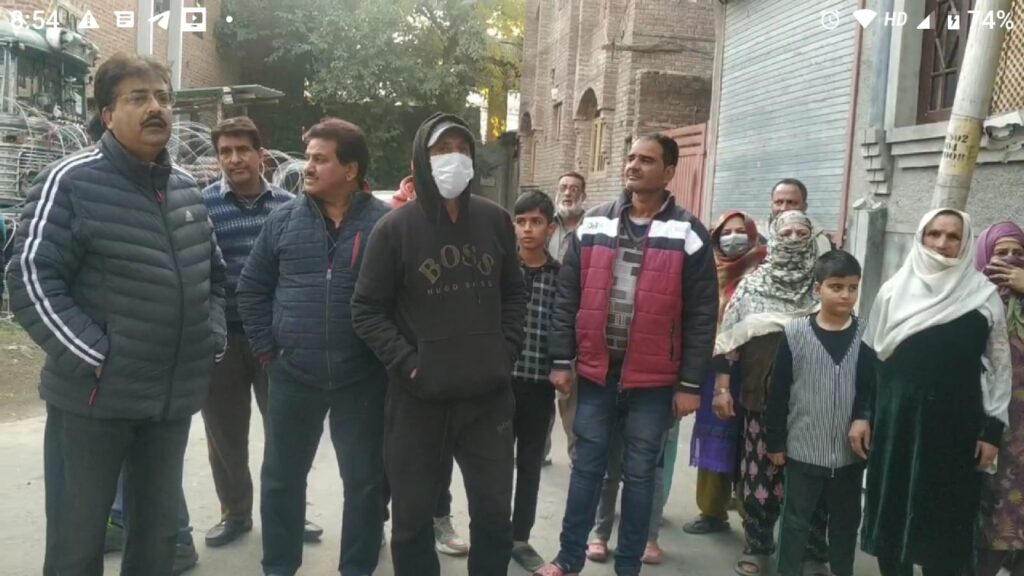 Srinagar, Nov 4: Locals from Shutrashahi area of Srinagar city Thursday appealed authorities to relocate CRPF who have been stationed at Marriage Hall.
Locals staged a peaceful protest while Shutrashahi Mohalla Committee said that a couple of marriage functions were cancelled recently as authorities have stationed Central Reserve Police Force in the Marriage Hall.
"The locality is already surrounded by armed forces. The Marriage Hall has been built by the government for the convenience of locals. The stationing of CRPF in the Marriage Hall has created a lot of problems for the locals," the Committee said.
It said due to presence of CRPF at Marriage Hall, there is lot of congestion. "The armoured vehicles in the area have also created traffic mess in the area," it said.
Shutrashahi Mohalla Committee made a fervent appeal to LG Manoj Sinha to consider their demand and relocate the CRPF to some other place. The Committee said that due to occupation of Marriage Hall, all the local functions are not happening. knt