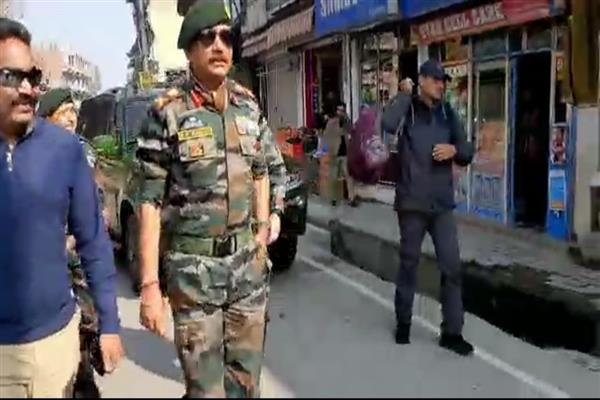 Srinagar, Nov 03: GOC 15 Corps, Lt Gen D P Pandey along with GOC (V) and Sector commander paid a surprise visit to Shopian town to interact with locals and also took a walk along the busy streets in Batpura Chowk. 
An official said that D P Pandey along with other officer impromptu halted at Shopian town for interacting with the Awaam and took a walk along the busy streets of Batpura chowk.
He said that Pandey wished people on the occasion of Diwali and took feedback from them to understand the pulse of the town. "He visited more than 15 shops and interacted with the people of different age groups and found them satisfied and happy," he said.
The official said that while making visits in the town, people welcomed him, took selfies and pictures with him.
"He was amazed with the warm welcome from the people of the town. He also thanked the people for their lovely gestures and directed their subordinates to take people's first decisions," he said. kns