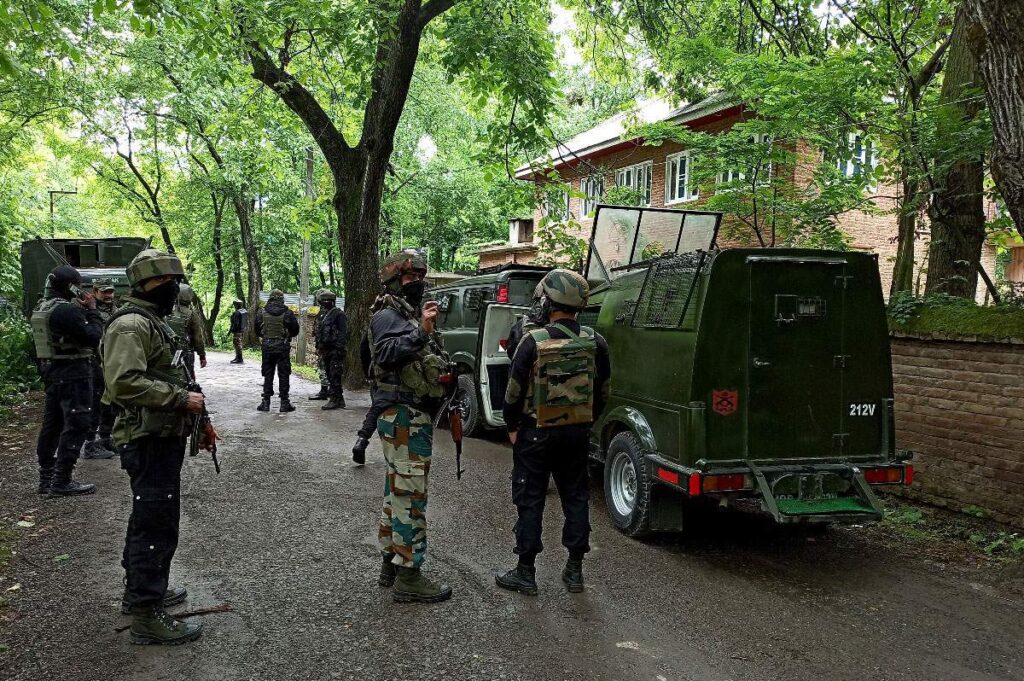 Jammu: One Junior Commissioned Officer (JCO) and a jawan were killed and two soldiers suffered injuries when a fresh gunfight resumed between security forces and a group of heavily armed militants in Mendhar sub division along the Line of Control in Poonch district of Jammu and Kashmir Thursday.
"A fresh gunfight has resumed this evening with a group of militants already hiding in the forests of Rajouri-Poonch districts," official sources said.
They said that the search operation was launched on Tuesday afternoon and almost three days after the Surankote operation, this evening, the militants reportedly, 3 to 4 in number, fired at the joint patrol party in Bhatadharian area of Mendhar.
However, an army spokesman said two soldiers were critically injured in the gunfight. "In an ongoing Counter Terrorist operation in general area Nar Khas Forest, Mendhar Sub Division, District Poonch there has been exchange of fire between army troops and terrorists during evening hours on 14 Oct 2021. During the ensuing exchange of fire one JCO and one soldier have been critically injured. The operations are under progress. Update follows," said the spokesman.
Earlier on October 11, one JCO and four jawans were killed in a fierce gun battle that broke out between security forces and heavily armed militants in Surankote area of Poonch district.
The encounter stretched to Rajouri district. However, searches were being carried out to trace the armed militants hiding in the woods along the Line of Control.
An official said this operation was launched along with another anti-militancy operation which is going on in Dehra ki Gali where five soldiers were killed on Monday.
He said traffic movement has been suspended on Jammu-Rajouri-Poonch National Highway in view of the firefight. kdc