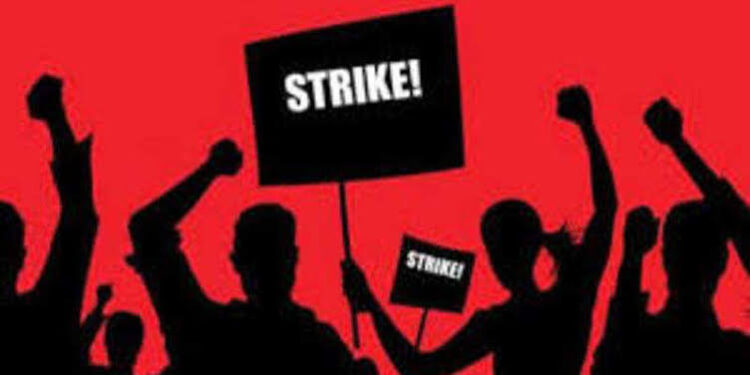 Jammu/Srinagar, Oct 3: MGNREGA Engineers Association on Sunday called for two-day pen down strike against the government decision to engage retired engineers in Rural Development Department.
In a statement issued here, the Association termed the government decision to akin to "murdering young engineers" working at various levels "not in MGNREGA works but other schemes." The Association has urged the retired engineers not to "drench their hands with the blood of youth" and decline the government offer."
"The Association condemns the government order regarding engaging retired engineers. We have been working from last 11 to 12 years and have given our prime period of life to the department," the Association said. "Besides MGNEGRA, we work on other schemes and have been successfully doing so. We are working on pennies," the Association's president Sahil Abrol said in a statement, adding, "The local government has not paid anything to us as we are paid from centre share only."
Elaborating it, the Association said MNEGRA scheme works on 90% centre share and 10% local state/UT government share. "Whenever we sought 10 %, the government said it has no funds but where from will it pay Rs 30-50 thousand to the retired engineers?"
He said it is injustice with skilled and qualified engineers working in the department.
The Association said that if the government was so interest with the welfare of the retired engineers, then why it should retires them at first place. "Whether or not the retired engineers are medically fit to work in the department given the fact that the place of work involves tough terrains is something the government has sought to ignore, we want ask the administration why these engineers have been retired at first place?," the he said, adding, "Rather they should issue an order to abolish the retirement of engineers."
The order, he said, was anti-youth and should be withdrawn forthwith by the government.
"We have been demanding regularization for a long period of time but nothing has been done even as various committees were formed and recommendations made for time and again," he said, adding, "Let the government assign duties to us, we will work on all parameters. If government feels any shortcoming, association is with them always."
He said that it was at loss to understand what kind of magic will these retired engineers wield that the young and highly professional youthful engineers cannot do?
"We also urge the retired engineers not to drench their hands with the blood of youth and simply do not join the offer."
The Association also urged the government to give rethought to its decision and withdraw the "anti-youth order."
"The government should order regularization of the young engineers who have given their prime of life to make the MGNREGA and other schemes a success."
The Association has also called for two-day pen down strike against the government decision on ensuing Monday and Tuesday. gns