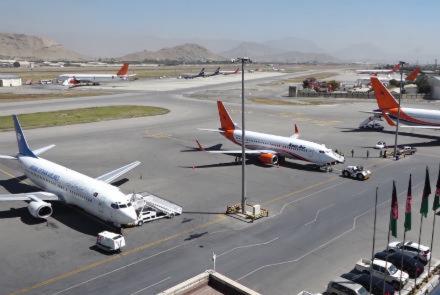 Kabul: Afghanistan's civil aviation authority announced Saturday that Kabul airport is completely operational for international flights and technical issues have been resolved in recent days, the Tolonews reported.
According to officials, domestic flights have started at the airport and the facility is ready for international flights to resume normal activity.
The airport received some flights from Qatar, Pakistan and the United Arab Emirate in recent days, reports said.
The spokesperson for Afghanistan's civil aviation authority, Mohammad Naeem Salehi, said the department has written to neighboring countries and the international community asking them to resume flights at the airport, said reports.
"Technically, there is no problem ahead of international flights. We are looking to find answers from neighboring countries about whether they will start flights to Kabul airport or not. Currently, domestic flights are continuing," Salehi according to reports said. (Tolonews)