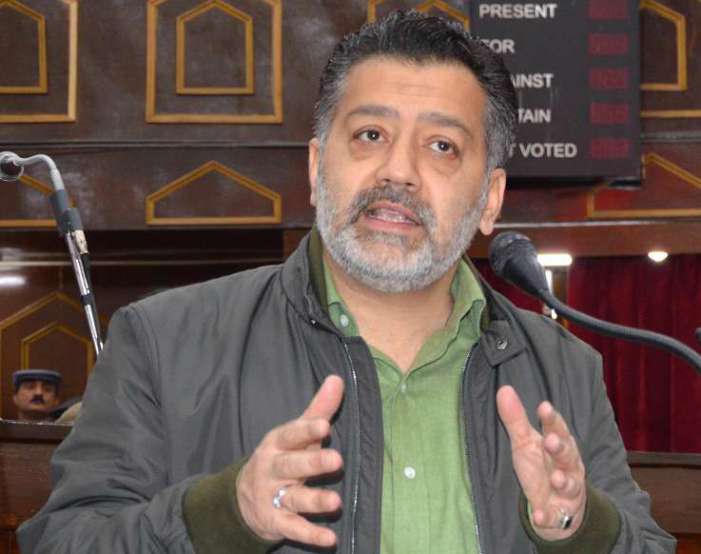 Srinagar, Sep 30: People's Conference senior leader and prominent Shia leader, Imran Raza Ansari on Thursday said that some major political parties of Kashmir are creating a propaganda against the upcoming elections.
Ansari said that by boycotting the elections, some political parties are only trying to establish their rule over J&K, while taking aside that people of J&K want change and development.
"There should be proper elections in J&K as this is the need of hour. Bureaucracy won't serve to the best interests of the people as bureaucrats only work for their vested interests and motives," he said.
Ansari also said that the bureaucrats in J&K is trying its level best to halt the upcoming elections as their prime motive is only to rule.
He expressed concern over the fact by saying that the major political parties of J&K like NC and PDP consider their rule as the only solution to the problems being faced by the people of J&K. "But they should understand that people want change, and anyone can come forward to bring that change."
He said that ruling and contesting elections are not the birthright of only two families of Kashmir. "I appeal to all the political parties of J&K to stand united and work for the issues of the people rather than juxtaposing one political party over another," he said.
He also said that every political party should be given a chance to work for the people of J&K.
Replying to a question over Darbar Move curtailment, he said that it is an age-old connection between the people of Jammu and Kashmir, and it is not only an economic connection but also an emotional and cultural connection between the two regions.
He said that revocation of Darbar move would only defy the unity and brotherhood of the people of Jammu and Kashmir.
"Whenever elections will be conducted after delimitation, the People's Conference will contest elections and we will always work for the best interests of the people of J&K," he said.  kns