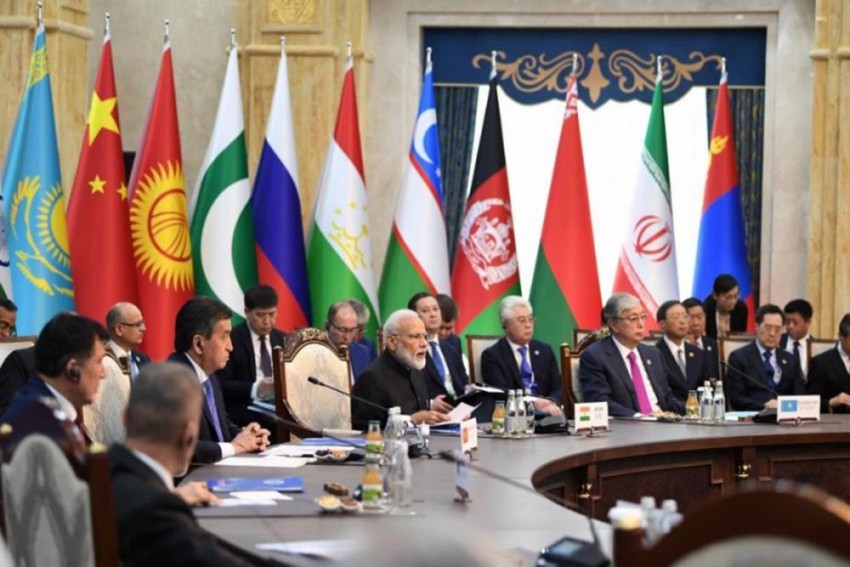 Kabul: The China- and Russia-led bloc, the Shanghai Cooperation Organization (SCO) held its 20th Council of Heads of States summit in Tajikistan on Friday which was attended by over 12 countries both physically and virtually, The Tolonews reported.
Economic cooperation among the member states and Afghanistan's situation were the pivotal topics of the summit, reports said.
Although Afghanistan holds an observer status at SCO, this year no one was invited from Afghanistan to the meeting, said reports.
"At this round, due to lack of a recognized government by the international community, Afghanistan was not invited to this summit. I think this is bad news for Afghanistan's economic and regional relations," said Asif Mubaleqh, a university lecturer according to reports.
Tajikistan President Emomali Rahmon at the summit said his country expects the Taliban to form an inclusive government. "The political, ethnic and lingual diversity and also gender equality have not been considered in the interim cabinet that the Taliban has announced. This means, in the next two to three years the extremism ideology will increase and it is possible that this destructive ideology will multiply in the neighboring countries," he said as per media reports.
Russian President Vladimir Putin, who joined the summit virtually, criticized the foreign forces' withdrawal from Afghanistan and urged the SCO member states to talk about dealing with the situation in Afghanistan.
"Now our organization is facing an acute task of pursuing a common, agreed line, taking into account the serious risks associated with the aggravation of the situation in Afghanistan after the hasty withdrawal – well, it can be even called an escape – of the US forces and their NATO allies from this country," Putin was quoted saying.
Indian Prime Minister Narendra Modi also voiced his country's concern over the rise of extremism in the region, adding that the recent transformations have added to the concerns, reports said.
"I believe that the biggest challenges in this area are related to peace, security and trust-deficit and the root cause of these problems is increasing radicalization," he said.
Uzbekistan President Shavkat Mirziyoyev meanwhile urged the international community to facilitate dialogue with the Taliban, adding that releasing the frozen assets of Afghanistan could pave the way for talks. "Considering the humanitarian situation, we propose looking into the possibility of lifting the freeze on Afghanistan's accounts in foreign banks," he as per reports said.
Pakistan Prime Minister Imran Khan also said his country wants an inclusive government to be formed in Afghanistan and called on the international community to support Afghanistan economically. (Tolonews)