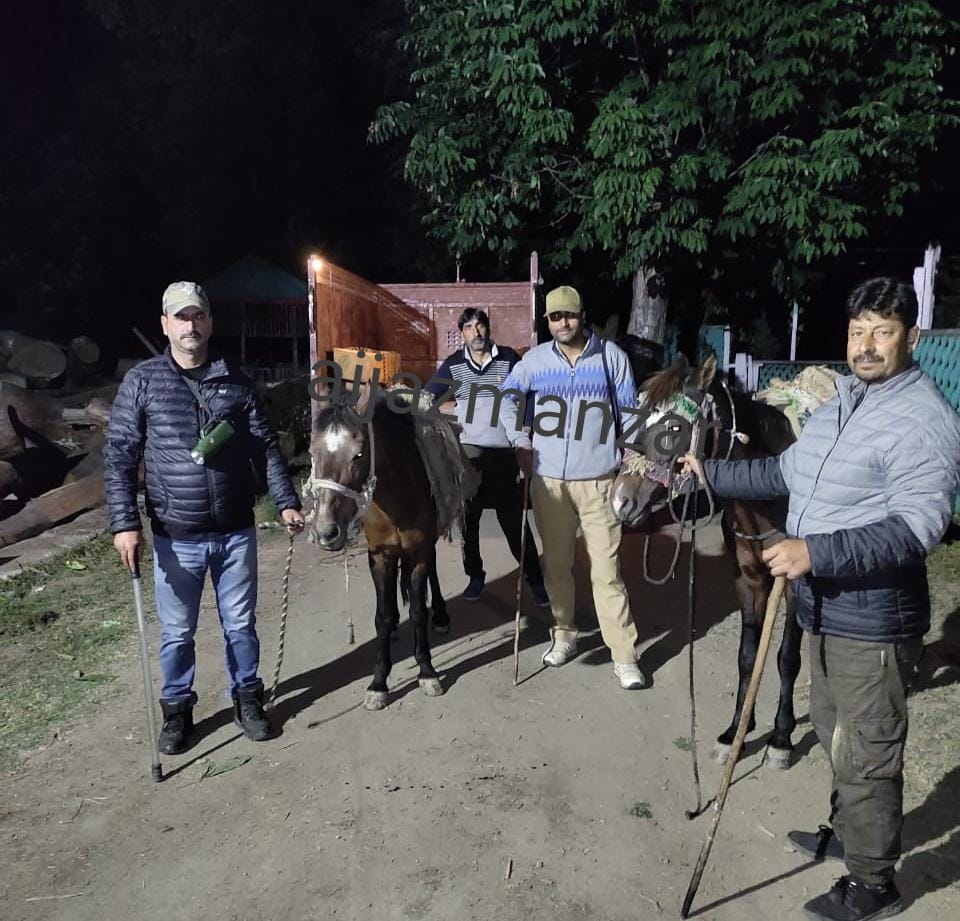 Srinagar: Forest department officials in Langate division in north Kashmir seized two Horses with illicit timber in mawer near Tulwari Shanoo Village in north Kashmir's Langate .
According to forest officials a naka was set by BO Head langate Altaf Ahmad Lone and team at shanno Tulwari village. While checking the two Horses carrying illicit timber measuring 10 Cfts was seized while the sumglar fled from the spot.
They said the illicit timber was taken to control room Langate.
DFO langate confirmed the seizure illicit timber and said they are investigating where from the timber was brought.