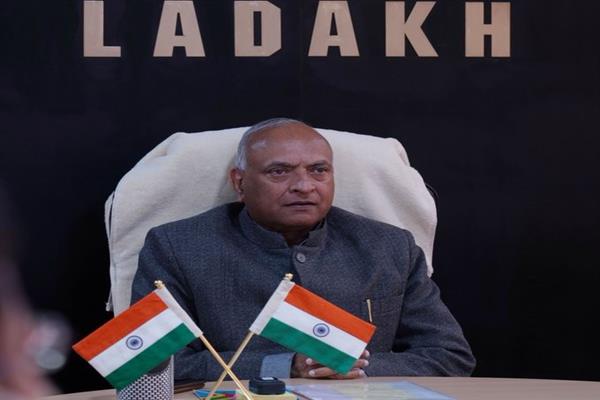 Srinagar, Sept 06: The LG administration in the Union Territory of Ladakh has ordered enhancement in the age limit for entry in government services for General Category , Reserved Category and Physically Challenged Candidates by two years. 
An order stated that the age relaxation will not pertain to gazetted officers, and the age relaxation will be a one-time exception, and this relaxation shall remain in force for a period of two years from the day of notification of this order.
"In supersession of all the previous orders on the subject, it is hereby ordered that the prescribed upper age limit for entry into Government Services against all posts, meant for direct recruitment, other than those pertaining to Gazetted Officers, shall, with effect from
the date of publication of this order in the Official Gazette, be enhanced as under," reads the order.
The order stated that age limit for General Category Candidates has been enhanced from 40 to 42, Reserved Category Candidates from 43 to 45 and for Physically Challenged Candidates from 42 to 44.
"This shall, however, not apply to the posts already advertised, for which the last date, fixed by recruitment agencies, has expired. It is further ordered that the recruitment against the posts, which has been advertised before the date of issuance of this order, shall continue to be governed by the age applicable at the relevant point of time," it reads. kns