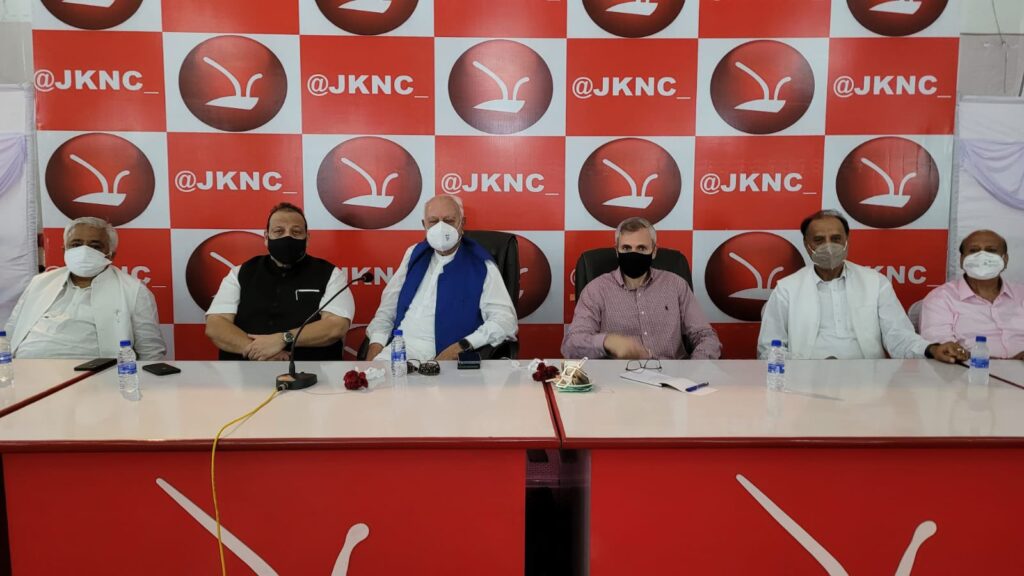 Srinagar, Sep 01: National Conference (NC) vice-president and former chief of Jammu and Kashmir, Omar Abdullah on Wednesday said he was not answerable to the utterances made by Mehbooba Mufti and that he was not a spokesperson or an office-bearer of the PAGD. 
Talking to media persons in Jammu, Omar said that he was not answerable to Mehbooba Mufti's utterances and that he is also not an office bearers of PAGD or its spokesperson.
He also said that that centre should restore full statehood before holding assembly elections in Jammu and Kashmir.
Reacting on the restoration of article 370 and 35A, Omar said that they will fight constitutionally in the Supreme Court for its restoration.
"If Home Minister of India has made a commitment over statehood then why is there a delay in good deeds," Omar said adding that it should be done before holding assembly elections in Jammu and Kashmir.
Replying a query over development scenario post August 05 2019, Omar said that claims of centre that article 370 was the biggest hurdle in development of Jammu and Kashmir, now after its abrogation where is the development?
"Claiming 370 biggest hurdle in development, employment of J&K, Centre has failed to show any development or employment generation in J&K after 05 August, instead sufferings in terms of development and business sector are in front of us," he added.
He said that financially, Jammu was the most benefitted region because of Darbar Move, and by curtailing it, traders of Jammu are worst hit, which is because of August 05.
"Tell me who benefitted from August 05. People are claiming that there is no development. DDC Chairpersons are not satisfied that work is going on the ground," he added. kns