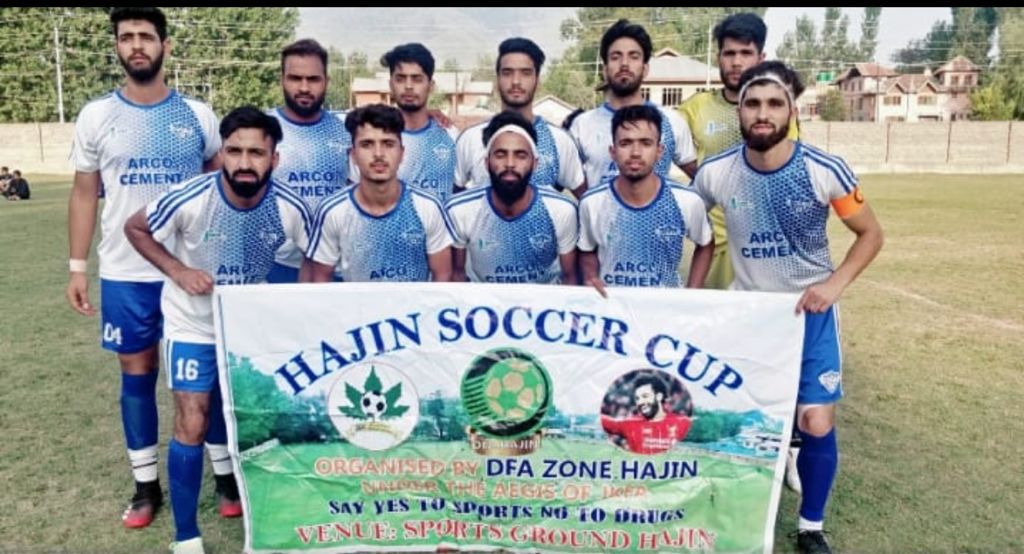 Srinagar: In a thrilling football match, Arco FC beat DFA Budgam in Hajin Soccer cup to make it to the finals of the tournament.       
The semi finals of the tournament were played at Hajin sports ground in north Kashmir.
This was the first semi-Final of the Hajin Soccer Cup during which Arco FC beat DFA Budgam by 2-1 goals.
Shahid from Arco FC was declared man of the match for his match winning performance.
Arco FC club is managed by 'Arco Cement', which is one of the leading cement brands of J&K. The organisation has been vocal in the upliftment of sports every now and then in J&K especially football.