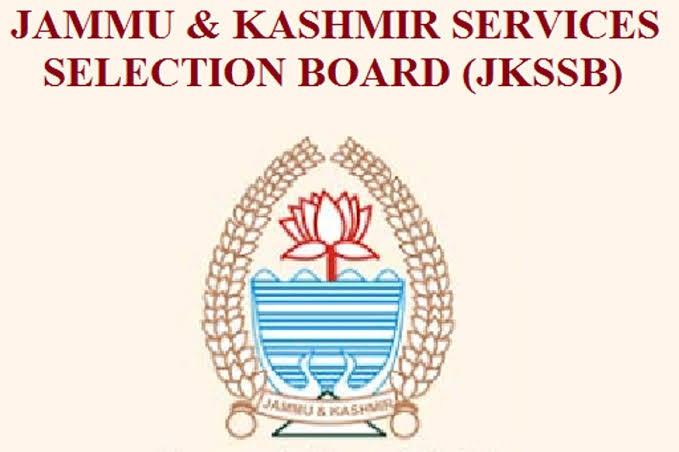 Srinagar, Aug 24: Lieutenant Governor-led dispensation has accorded administrative approval for the construction of JKSSB office complex at Muthi Jammu.
A government order number 778-JK(GAD) of 2021 dated 24-08-2021 to the effect reads that sanction is accorded to the construction of Office Complex for J&K Services Selection Board at Muthi Jammu at an estimated cost of Rs. 2513.00 lacs (Rupees Twenty Five Crore and Thirteen Lacs only).
The sanction has been subjected to the fulfillment of the conditions including; that the proposal is strictly devised and designed as per the latest relevant IS Codes and specifications of PWD/CPWD and same is authenticated and proof checked by the competent authority. While designing, latest HFL has to be taken into consideration for flood prone locations and adequate provisions in design need to be incorporated for making the structures resistant to earthquakes; That the Electrical/Mechanical/Electronic Components are authenticated and technically vetted by the competent authorities of relevant field; That the standard specifications are followed as per CPWD, NBC and I.S standards; That the specifications as defined in CPWD PLINTH AREA RATE SCHEDULE-2020 for the type of structures, proposed in each PPR, are followed and adopted for the execution of the works; That the rates for the items, not covered in JKSSR or any other relevant Schedule, shall conform to Analysis of rates based on authentic Data Book, to be computed and approved by the competent authority well before invitation of tenders in accordance with set codal procedure; That the lump-sum provision, either in terms of percentage or fixed as made for certain components of each PPR are provisional and shall be subject to detailed estimates based on actual details/requirements and relevant rates, to be framed and approved by competent authorities well before invitation of tenders in accordance with set codal procedures; That e-tendering mode is followed for fixation of the award of contract for execution of each project. Fragmentation of project, while tendering is not allowed; That the project shall be completed within the stipulated time without any change in scope of work and That there shall be no cost/time overrun.
Meanwhile Khalid Jahangir, JKAS, Chairman, Jammu and Kashmir Services Selection Board (JKSSB) on behalf of Board and lakhs of candidates has thanked the Hon'ble Lieutenant Governor, Shri Manoj Kumar Sinha; Shri Arun Kumar Mehta, IAS, Chief Secretary J&K and Shri Manoj Kumar Dwivedi, IAS, Commissioner / Secretary to Government, General Administration Department for considering and approving the proposal for construction of Office building of JKSSB at Jammu for an estimated cost of Rs.2513.00 lacs, which has been the long pending demand of the JKSSB, reads a statement.
The proposal was accorded Administrative Approval by State Administrative Council Administrative vide Council Decision No. 75/13/2021 Dated: 14.08.2021, it reads.
JKSSB, which serves as a premier recruiting agency for the Government of Jammu and Kashmir for carrying out recruitments to Non-Gazetted posts referred to it by the various Government Departments, so far has not been provided with permanent office infrastructure either at Jammu or at Srinagar. It continues to operate from rented accommodations both at Jammu and Srinagar which hinders its functioning in an effective manner, it reads.
Chairman, JKSSB highlighted that Recruitment is a sensitive process and one of the key determinants of efficiency and quality of recruitments is the availability of infrastructure with the recruiting agencies for maintaining the sanctity and integrity of the recruitment process and ward off any undue outside interference. Moreover, the records pertaining to recruitments are of sensitive nature and are required to be stored in a safe and secure manner for considerable period of time.
Chairman, as per the statement, also emphasized that with the availability of own office complex in near future will enable the Board to complete the recruitment process in speedy and time bound manner and meeting the aspirations of unemployed youth. He also informed that proposal for construction of Office building of JKSSB at Srinagar is also under process.
Pertinently, the number of candidates applying for various posts advertised by the JKSSB has increased tremendously. 4.04 lakh candidates submitted applications forms for 8575 Class-IV posts, 1.92 lakh candidates submitted application forms for 1889 posts of Accounts Assistant (Panchayat) and for 972 posts of Accounts Assistant (Finance). The new office complex of JKSSB, shall meet the need of present as well as future requirements of JKSSB as well as the candidates. The building will have a waiting Area for candidates, toilets and stilt parking in the ground floor to cater to the requirement of staff as well as candidates visiting at the time of document verification, counselling, interview etc, the statement concluded.