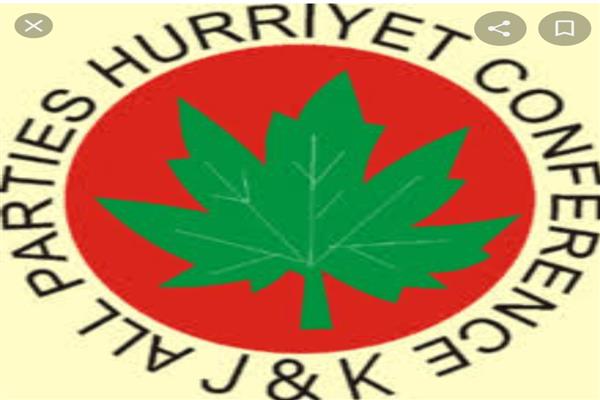 Srinagar, Aug 18 : All Parties Hurriyat Conference (APHC) Wednesday condemned the assault on journalists and mourners who took part in the Muharram processions in Lal chowk area of Srinagar yesterday, by police forces.  
APHC in a statement said that not only did the mourners become the target of official wrath but even journalists covering the event were ruthlessly beaten and their equipment damaged by the forces, which again is condemnable.
APHC said that forcible closure of mosques and other places of worship, banning religious gatherings, processions and events and instead ruthlessly beating up people who stand up for their religious rights in the garb of COVID concerns, the authorities completely expose themselves.
"These very authorities force public participation in official functions and events that they hold with scant COVID concern or following the protocols. Official diktats are enforced to ensure people participate in official events and are threatened with consequences otherwise. But religious places are barred to public, even though all COVID SOPs are in place and bans are forcibly executed."
APHC said such anti-people policies of the rulers only create further dissent and vitiate the situation on the ground. "All mourners who have been detained by the government should immediately be released and all religious events related to Muharram should be allowed to take place without hindrance."
APHC also asked the authorities to allow mosques and other places of worship to be opened for prayers for the public. kns