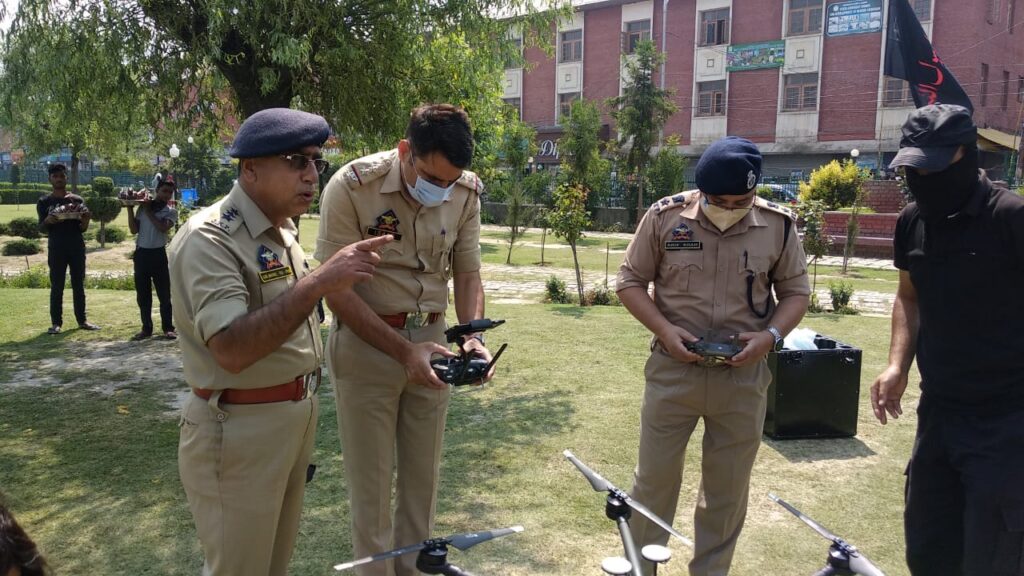 Srinagar, Aug 12:  Ahead of I-Day celebrations, Police in Kashmir capital Srinagar carried out an air surveillance to prevent any untoward incident.
Top police officials from police station Kothi Bagh including SDPO Ghulam Mohiuddin and SHO Muhammad Ishaq took stock of the situation in city-city Lal Chowk, Budshah Chowk, Residency Road and in adjacent areas.
Police pressed over one dozen drones into service that made rounds across Srinagar city.
Sources told news agency Kashmir News Trust that Police continue to search for suspected persons who may create law and order problems ahead of the celebrations. They said that searches are being conducted in residential areas, rented houses and hotels.
A police officer said that security has been beefed up across Srinagar following recent grenade attack at Amira Kadal and subsequent arrest of man along with two live grenades in the heart of the city.
Multiple check-points have been created to keep an eye on suspected persons.
The officer added that all security agencies have been placed on high alert. He said they have tightened the security arrangements and instructions have been given to the police personnel to keep a vigilance on suspicious elements. knt