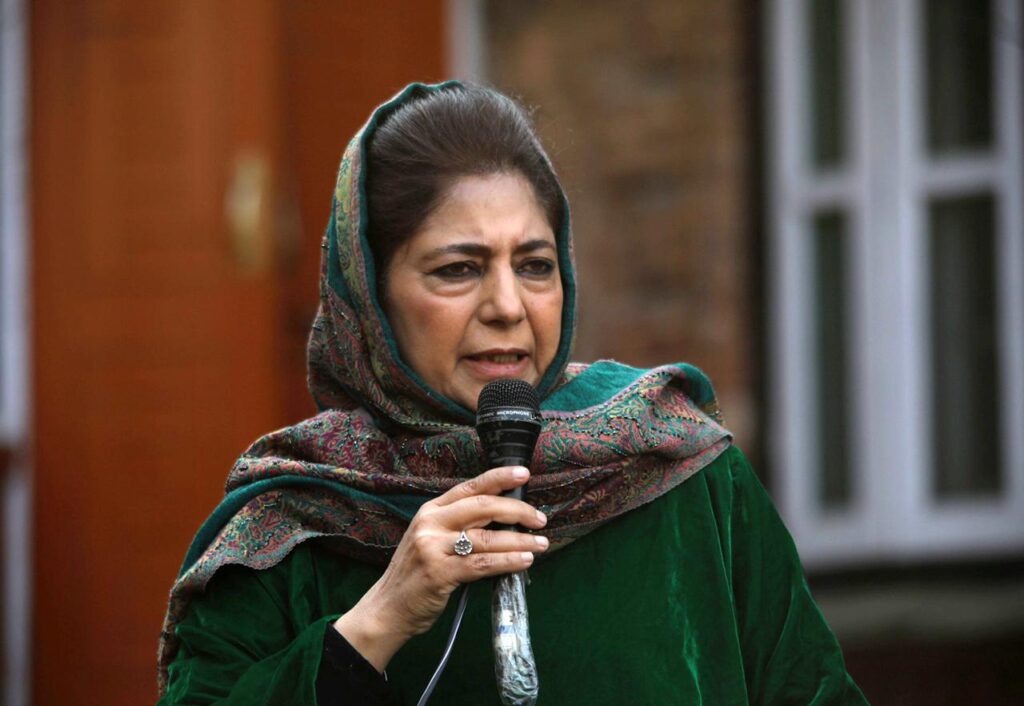 Srinagar: Former J&K chief minister and PDP president Mehbooba Mufti on Saturday said the government of India was threatening shopkeepers with police cases for observing a strike on August 5, the second anniversary of abrogation of Article 370.
"The GoI threatening shopkeepers with FIRs for shutting their shops on August 5 is the latest confidence-building measure (CBM) after firing of government employees on trivial grounds and denial of passports," tweeted Mehbooba.
Earlier traders in Srinagar alleged that police broke locks of several shops in the city forcing them to keep shops open on August 5 marking end anniversary of abrogation of special status of erstwhile state of J&K.