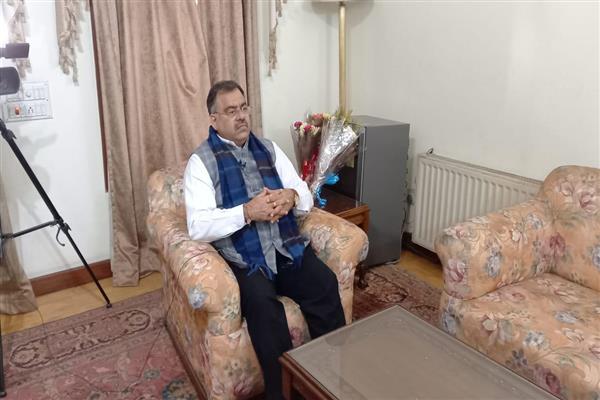 Srinagar, Aug 05: On the second anniversary of the abrogation of Article 370, The BJP national general secretary Tarun Chugh on Thursday said that BJP has created such an atmosphere that even now the stone pelters are nowhere to be seen nor the creators of them do not stand today. 
Chugh, who is also party's incharge of Jammu and Kashmir said that his party has enriched Kashmir with tourism while the youth here no longer throw stones while doing their own business.
"Now Jammu and Kashmir is not to be stopped but to become a tourism capital in the whole of India . We have given a chance to the people of Kashmir to move forward the opportunity that was withheld, " he said.
"We have set a target to provide clean drinking water to every household in Kashmir, " the BJP national general secretary Tarun Chugh said.
Meanwhile, Tarun Chugh in a tweet said that the benefits of the merger of J&K with the Union of India have already started to trickle down to the people. Women in J&K can now buy real estate and transfer property to children, even if married to a non-resident.
"J&K has been infused with a new sense of security post the action on Article 370. With improved security situation, terror incidents have reduced from 594 in 2019 to 244 in 2020 in J&K," he said.
Meanwhile, BJP party leaders and workers celebrated the August 05 decision of the BJP Government as it revoked the special status, granted under Article 370 of the Indian Constitution to Jammu and Kashmir in 2019. kns