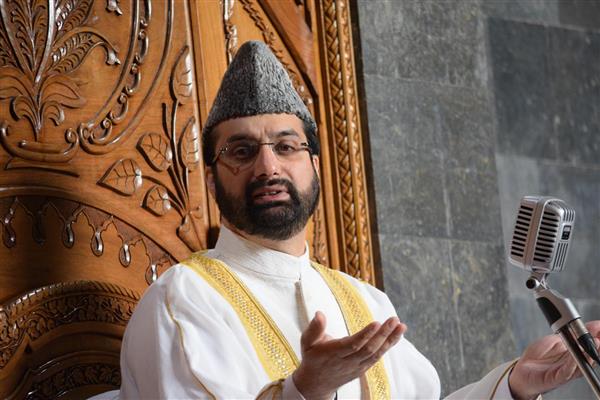 Srinagar, July 28: Mirwaiz-e-Kashmir Moulvi Umar Farooq, who continues to be under illegal house arrest for the last two years, has expressed deep sorrow and shock over the loss of lives and property caused by the cloudburst in Hunzar village of Kishtwar in Dachhan Tehsil of Chenab region.
Mirwaiz expressed his heartfelt condolences, sympathy and solidarity with the victims of the tragic death of seven people and the disappearance and injury of dozens of others in Hunzar, the destruction of half a dozen residential houses and other properties. He prayed to Allah Almighty to grant heavenly abode to the deceased. He also prayed for safety of the disappeared .
Mirwaiz appealed to the local people, especially the financially well off ones, to come forward for the possible relief and immediate rehabilitation of the victims in these moments of ordeal.
Mirwaiz also expressed concern over the damage caused in another cloudburst incident in Aloosa, Bandipora and expressed sympathy with the affected people. kns