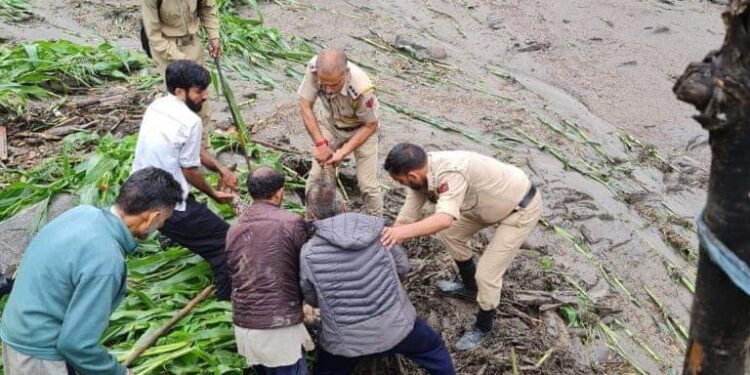 Jammu, July 28: Heavy rains have halted rescue operation following cloud burst in Hanzor area of Dachhan in Kishtwar district, officials said on Wednesday afternoon.
So far bodies of seven people have been recovered, while 17 persons were rescued in injured condition and five of them have been shifted to Kishtwar hospital, police said.
Sixteen persons are still said to be missing and operation to trace them has been halted due to heavy rain in the area, the officials said.
"Bodies of seven persons have been recovered while 17 persons have been rescued in injured condition so far in Hanzor area of Dachhan in Kishtwar district," police said.
As scale of devastation due to cloud burst unravels, Police said that 21 residential houses were damaged, two of the partially, along with 21 cowsheds.
Earlier police had said that six houses and one Ration depot was damaged in the cloudburst which took place during the last night.
"Rescue operation halted right now due to heavy rain," the police said in a tweet. gns