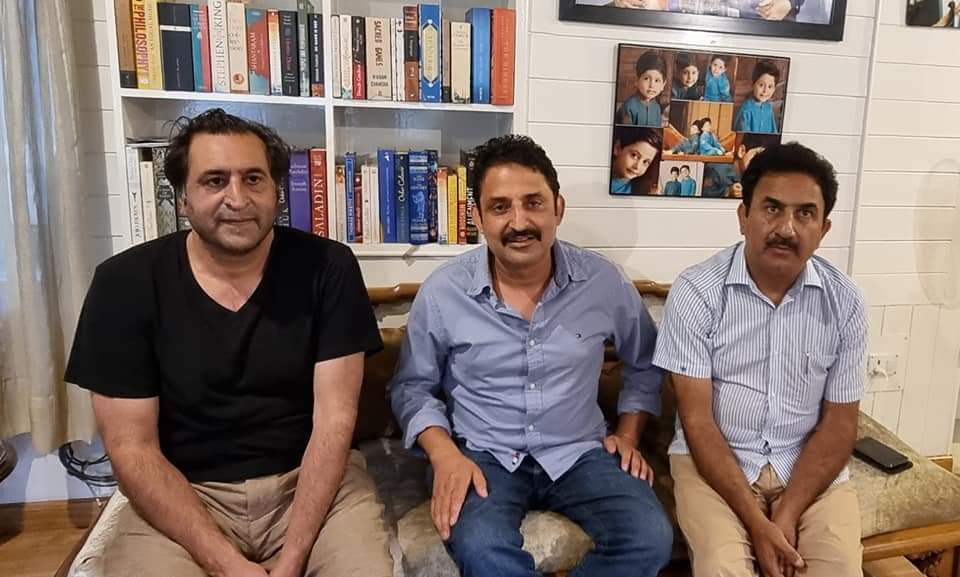 Srinagar, Jul 28: Former member of erstwhile Legislative Council from Peoples Democratic Party (PDP) Yasir Reshi on Wednesday joined Jammu Kashmir Peoples Conference headed by Sajad Gani Lone.
Reshi,  joined the party in presence of Lone and senior party leader Mansoor Soharvardi.
Welcoming the new entrant from Bandipora into the party fold, Sajad Gani Lone said that the party will be immensely benefitted from Reshi experience in politics and public life.
"I wholeheartedly welcome Yasir Reshi into the Peoples Conference. He is an experienced and mass-based politician who will in the coming days, play a pivotal role and contribute to the politics and welfare of J&K," Sajad said.
Yasir Reshi expressed satisfaction on joining the Peoples Conference and pledged to carry forward the vision and agenda of the party with utmost commitment and dedication.
"I have had personal relations and known Sajad sahib for a long time. However, today I have decided to formally join the Peoples Conference because I genuinely believe that he is the only leader who can take us out of the current impasse and deliver for the people of Kashmir," Reshi said. Reshi's announcement coincides with the PDP's foundation day. gns