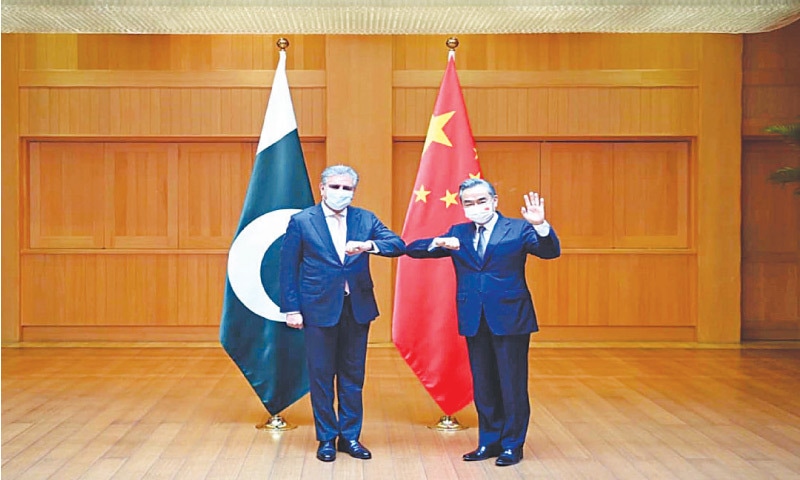 Beijing: China said that the country opposes any unilateral actions that complicate the situation in Kashmir. 
The call was made by the two sides as Foreign Minister Shah Mahmood Qureshi and his Chinese counterpart Wang Yi held the third session of the foreign ministers' strategic dialogue in Chengdu, capital of Sichuan province, China.
According to a joint statement issued by the two ministers, both sides underscored that a peaceful, stable, cooperative and prosperous South Asia was in the common interest of all countries.
"Both sides agreed on the need to settle disputes and issues in the region through dialogue on the basis of equality and mutual respect," the statement reads.
The statement stated that the Pakistan side briefed the Chinese side on the deteriorating situation in Jammu and Kashmir, including its concerns, position and current urgent issues.
"The Chinese side reiterated that the Kashmir issue was a dispute left over from history between India and Pakistan, and that the dispute should be resolved peacefully and properly through the United Nations Charter, relevant Security Council resolutions and bilateral agreements. China opposes any unilateral actions that complicate the situation," the statement read.
Both sides agreed on continuing their unyielding support on issues concerning each other's core national interests.
The Chinese side reiterated its firm support to Pakistan in safeguarding its territorial integrity, sovereignty and independence, independently choosing a development path based on its national conditions, striving for a better external security environment and playing a more constructive role on international and regional affairs.