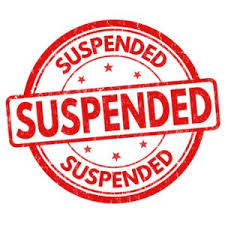 Srinagar, July 19: Two days after the arrest of Srinagar Municipal Corporation (SMC) Secretary Sofi Akbar in a Kashmirfight blog case has been suspended with immediate effect.
Commissioner SMC Athar Amir confirmed that the secretary of the corporation has been suspended with immediate effect after we received the information of his arrest.
Sofi along with his two children and two other persons were arrested by police on Saturday for allegedly intimidating social activists, political leaders, government officers and journalists.
The IGP Kashmir zone had said that five persons arrested include SMC Secretary Sofi Muhammad Akbar, his two children Nazish Yasrab Rehmani and Tabish Akbar Rehmani from Sanatnagar and Rajbagh, Peerzada Raqif Makhdoomi from Batpora, Hazratbal and Javed Khalid from Poonch.
Police in a statement on Saturday said that during searches of the suspect premises recovered a large amount of cell phones, digital storage devices and computing platforms. In one house alone, 32 mobile phones, one tablet, two laptops, four hard disk storage devices, seven memory cards and one dongle were seized."
Reliable sources said that more arrests are expected in this case as the investigation is in progress. kdc