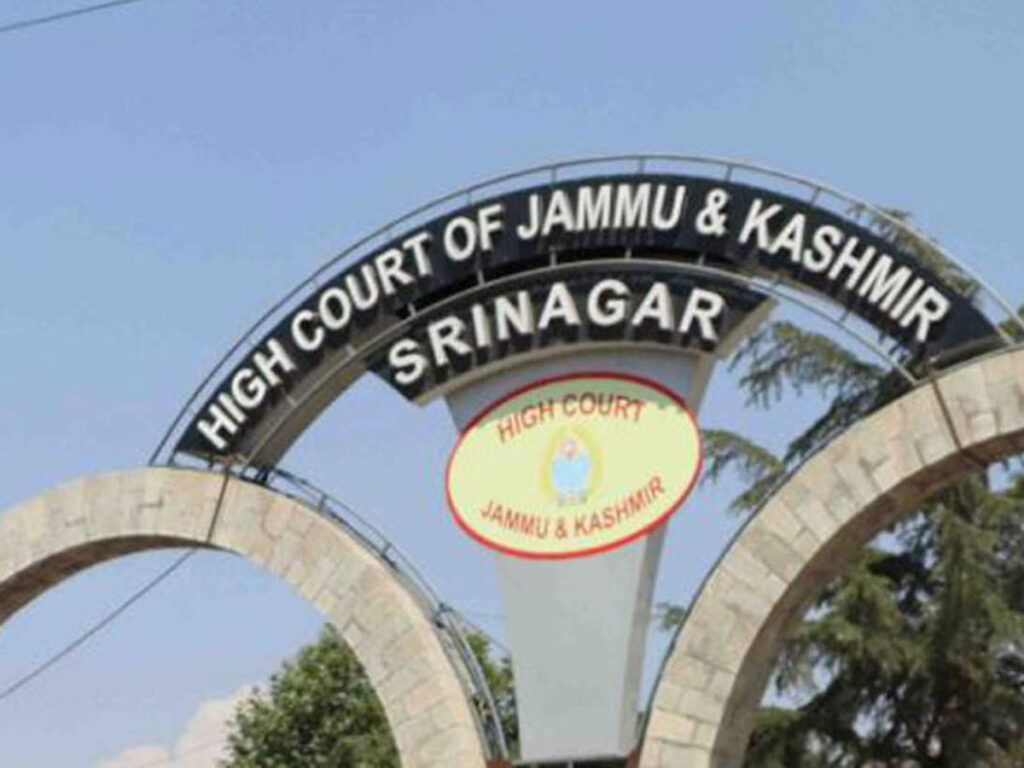 Srinagar, July 18:  Jammu and Kashmir High Court on Monday ordered release of a man from Shopian district of south Kashmir who has been under detention under Public Safety Act since 4 August 2019 and detained for FIR registered against him in 2016.  
The man— Shaheen Ahmad Parray of Shangpora Zainapora Shopian—was arrested by the Police Station Zainapora in case FIR (no. 53/2016 & 54/2016) allegedly for the commission of offences punishable in terms of Section 13 ULA (P) Act and according to his counsel same was without any rhyme, reason or justification.
The District Magistrate Shopian, the counsel said, detained Shaheen in the preventive custody under the provisions of J&K Public Safety Act, 1978, in terms of the order and lodged him in Central Jail, Srinagar, when he was in custody having been arrested on 4th August 2019.
"I am of the considered view that there must have been some additional material adverted to and considered by the Detaining Authority in arriving at a conclusion that the ordinary law was not enough for deterring the (detainee) from indulging in the alleged subversive activities, registered against (him) three years back where no bail has even been granted to him and that being unavailable in the instant case renders the impugned order as bad in law," a bench of Justice Ali Mohammad Magrey said.
The court also went through detention records produced by the Government Counsel and observed that it does not contain anything as would suggest that there were compelling reasons for the government for keeping Shaheen in preventive custody.
"Nowhere do the respondents (officials) state that from the year of registration of FIR 53/2016 & 54/2016, till the year of issuance of impugned order i.e. 2019, the (detainee) has indulged in activities that additionally constituted to commission of offence which compelled the Detaining Authority to issue the impugned order," the court said and quashed detention order (No. 24/DMS/PSA/2019 dated 10.08.2019), issued by the District Magistrate, Shopian.
Subsequently, the court directed authorities to release Shaheen from the preventive custody forthwith. gns