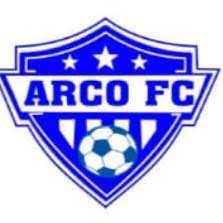 Srinagar, July 18: Arco FC, a prominent football club in Kashmir, is offering an exciting opportunity for the upcoming football players of the valley by providing them a platform to play for the prestigious Arco I- league football club.
With an aim to play for the bigger leagues in the country,  Arco I-league football club believes in providing a platform and honing the football talent in Kashmir from a young age.
As such, Arco FC has decided to announce selection trials for its ARCO I-league football club on July 25 and 26, 2021.
According to the statement issued by ARCO FC, the selection trials for its I-league version will be conducted for the players who come within the age group 13, 15 and 18.
"Under-13 players must be born after 2006 while under-15 Player must be born after 2004 and Under-18 players must be born after 2002," the statement said.  "The players should fulfill these eligibility criteria before coming for the trials".
The statement said that the players must have a photocopy of date of birth proof with 4 passport size photographs when they come for the trials and can contact on mobile number 91-7006061213, if they need any further query.
The statement said the players belonging to North Kashmir should take part in the selection trials at Khushal Stadium Sopore for the prestigious ARCO I-League Club.
"Arco FC has already created a professional set-up for the senior club. Now this year management has decided to give opportunities to the young budding players to showcase their talent," the statement said.
The ARCO FC believes in giving preference to the talented players so that they make a name for themselves.
The club is being managed by 'Arco Cement', which is one of the leading cement brands of J&K. The organisation has been vocal in the upliftment of sports every now and then in J&K especially football.
The co-owners of Arco Cement have themselves remained great footballers of their times and they wish to set a professional platform for the young talent of Kashmir under 'Corporate Social Responsibility.'
Chairman of Arco FC Imran Anim said, "This initiative has been made to boost young professional talent of Kashmir and he hopes that it will develop a platform for emerging talented players to compete at National level".
Sohail Anim, who is also the former National footballer and Secretary of the club further said that the aim of providing the opportunity to the budding players was to ensure that football as a sport should be boosted in Kashmir.