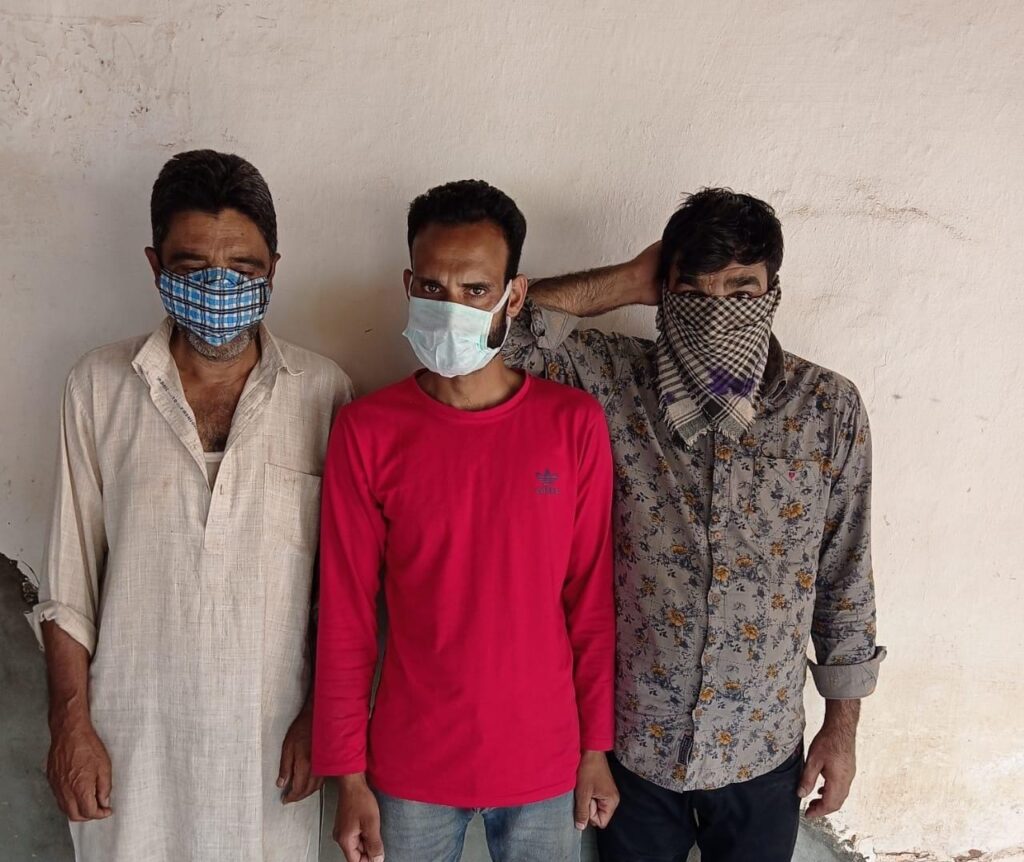 Bandipora: Police continuing its drive against the menace of Gambling,arrested 03 Gamblers at Markundal Sumbal and seized Stake money and play cards
Acting on a specific information, a police party of Police Station Sumbal led by SHO P/S Sumbal    under the supervision of SDPO Sumbal Shri Surinder Mohan-JKPS during raid at Markundal,arrested 03 Gamblers along with stake money of Rs 6260/and play cards.The accused have been identified as Mohammad Abdullah Dar S/o Mohammad Sidiq Dar R/o Naidkhai 02.Aabid Hussain Bhat S/o Gh.Rasool Bhat R/o Shadipora 03.Ashiq Ahmad Malla S/o Ab.Majeed Malla s/o Ab.Majeed Malla R/o Markundal.
Accordingly case FIR No. 88/2021 under relevant sections was registered in Police Station Sumbal and further investigation has been taken up.